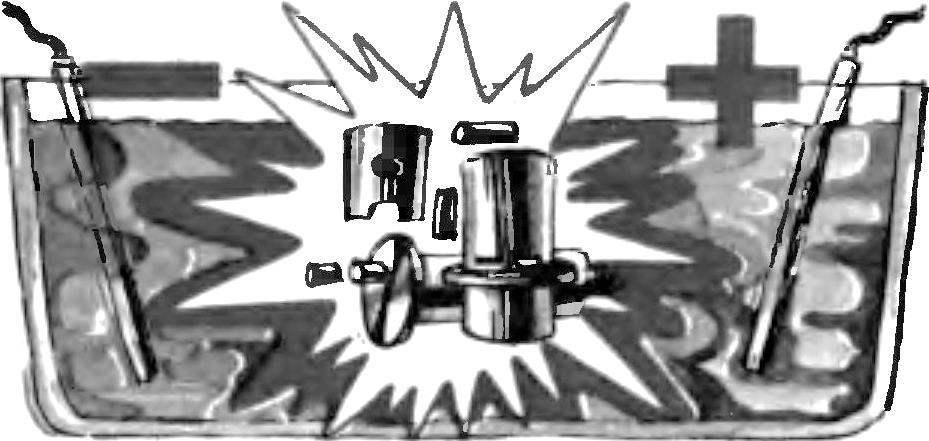 To perform work on the cylinder liner is made mandrel. Its structure is clear from the figure, we focus only on certain details.
The anode — steel stud; one end over a length of 50-60 mm welded lead-antimony (7-8%). Lead eat through the outside diameter of 6 mm (for working sleeves Ø 15 mm). On the other hand threaded studs to secure the wire.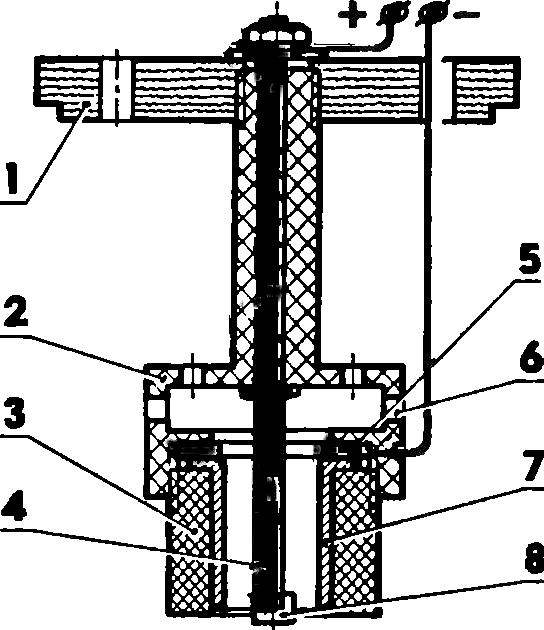 Mandrel for chrome plating of cylinder liner:
1 — cover (vinyl), 2 — top Dolly (fluoropolymer), 3 — the lower part of the mandrel (PTFE), 4 — anode (steel), 5 — cathode, 6 — through window for the passage of the electrolyte, 7 — covered casing, 8 — nozzle insulator.
The cathode is a ring with an inner diameter of 0.5 mm greater than the internal dimension of the sleeve. It chekanitsa cut insulated wire. Copper and brass conductors, it is better not to use — the electrolyte dissolves them, and the contact may be broken. Before installing the plug in the bath is useful to check the reliability of the contact tester.