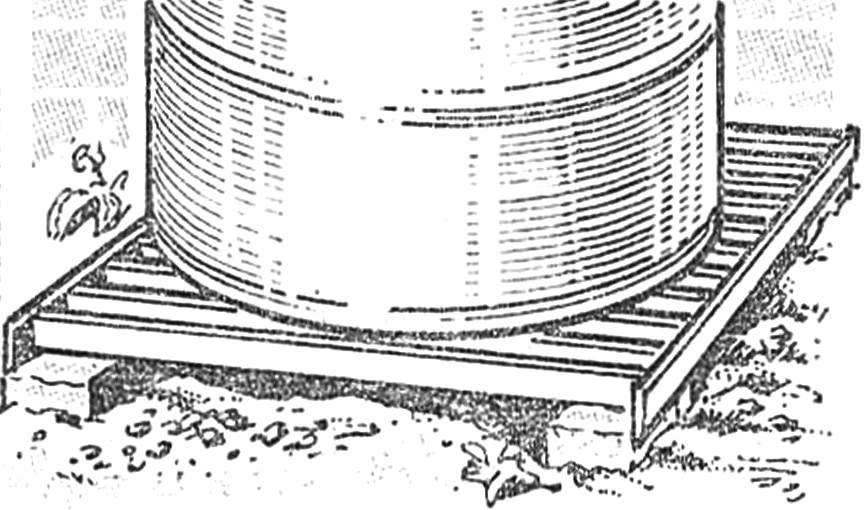 Even well coloured barrel for rainwater, if it is to stand on the ground, will quickly rust away. Usually under the bottom enclose the bricks, but this is of little help, since the porous stone, on the contrary, absorbs moisture from the soil. But if those same bricks to put wooden lattice — barrel will never rust.
Recommend to read
"COUNTER FIRE"
In the summer of 1970, US spy satellites have recorded the emergence of a new aircraft on the airfield Flight research Institute. This information reached the command of NATO, and NATO...
SOLDERING TO THE SPOOL
With prolonged use of a blowtorch is often out of order pump mounted in the housing. Offer instead of the piston set machined fitting with valve core inner tube, which is secured by a...