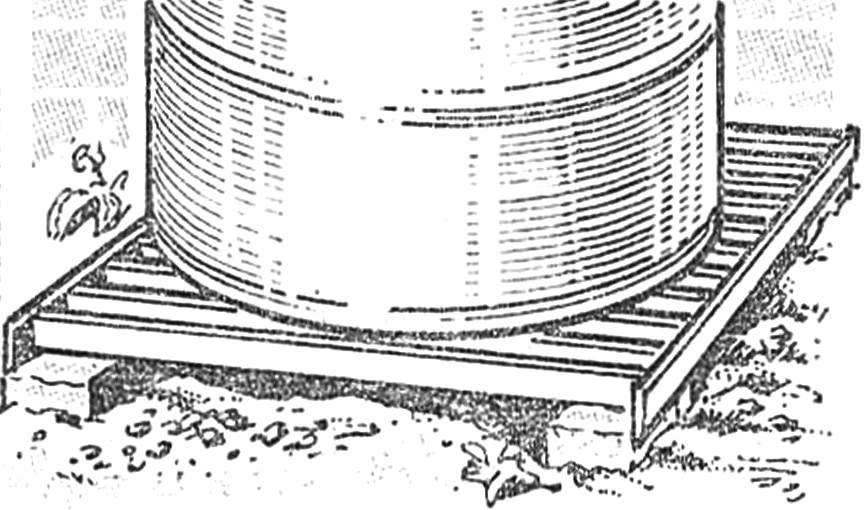 Even well coloured barrel for rainwater, if it is to stand on the ground, will quickly rust away. Usually under the bottom enclose the bricks, but this is of little help, since the porous stone, on the contrary, absorbs moisture from the soil. But if those same bricks to put wooden lattice — barrel will never rust.
Recommend to read
"FLYING WING": THE GLIDER, TIMER
Successfully participated in Izhevsk in the Russian tournaments (1978) on experimental models of type "a flying wing" command of Leningrad. All the participants become winners. ...
THE CUTTER OF THE NAIL
If you want to cut plywood circular disk or to cut a hole in it large diameter, it is not necessary to have a special cutter or a jig saw. Take a wooden bar and two grozda. One beat...