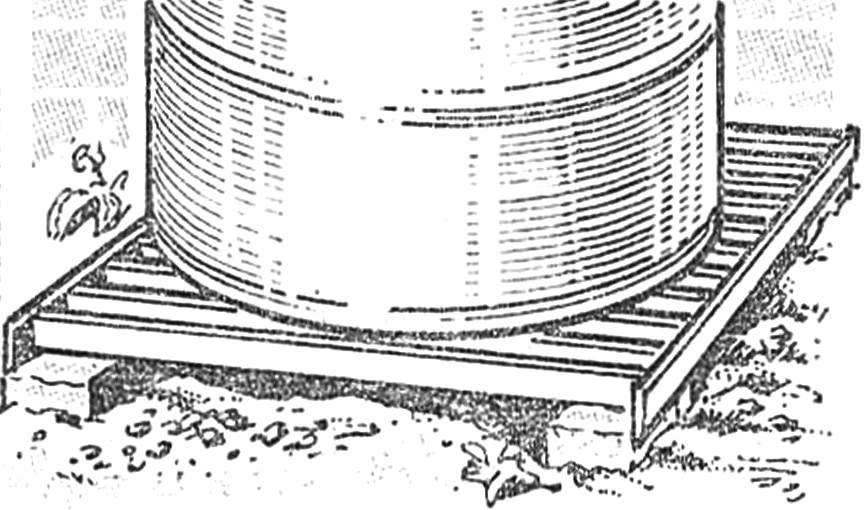 Even well coloured barrel for rainwater, if it is to stand on the ground, will quickly rust away. Usually under the bottom enclose the bricks, but this is of little help, since the porous stone, on the contrary, absorbs moisture from the soil. But if those same bricks to put wooden lattice — barrel will never rust.
Recommend to read
FROM THE GLIDER TO A BIKE-AMPHIBIAN
"After reading # 1, 1975 note", Polihale", I can not write about his former teacher, the head of the circle of technical creativity of the Chernyshev Lev Sergeyevich," writes a reader...
ETERNAL AREA
Any derevyanny th box of planks or plywood is most afraid of attacks from the angles they are weaker than other parts of the structure. To protect these vulnerable places can be a metal...