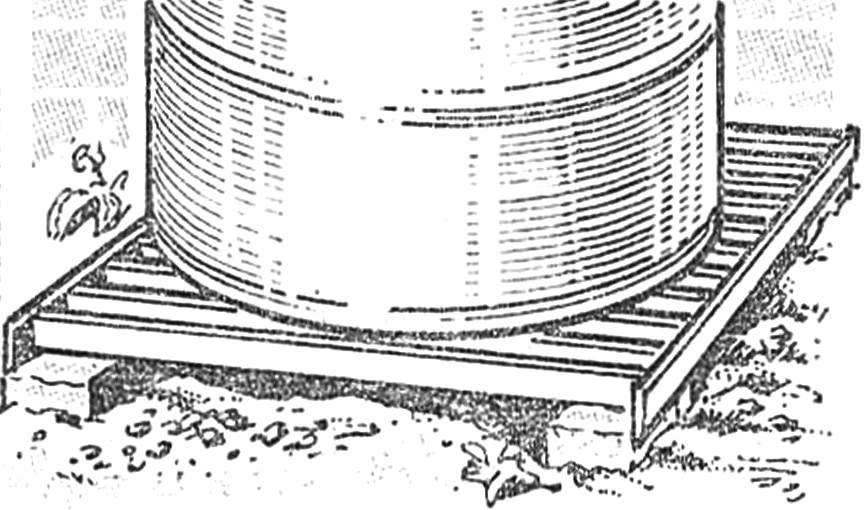 Even well coloured barrel for rainwater, if it is to stand on the ground, will quickly rust away. Usually under the bottom enclose the bricks, but this is of little help, since the porous stone, on the contrary, absorbs moisture from the soil. But if those same bricks to put wooden lattice — barrel will never rust.
Recommend to read
HOT ON NAILS
This is an original and extremely simple device can perform a dual role: the stand, which is convenient to put hot pot, and a kind of roster that prevents it from cooling. In the latter...
BAG FOR NEWSPAPERS
Keep Newspapers and magazines in a pile is inconvenient. Make this table a shelf of two wooden stands and wooden cross rods, which pressurewe soft cloth (or leatherette) to the panel in...