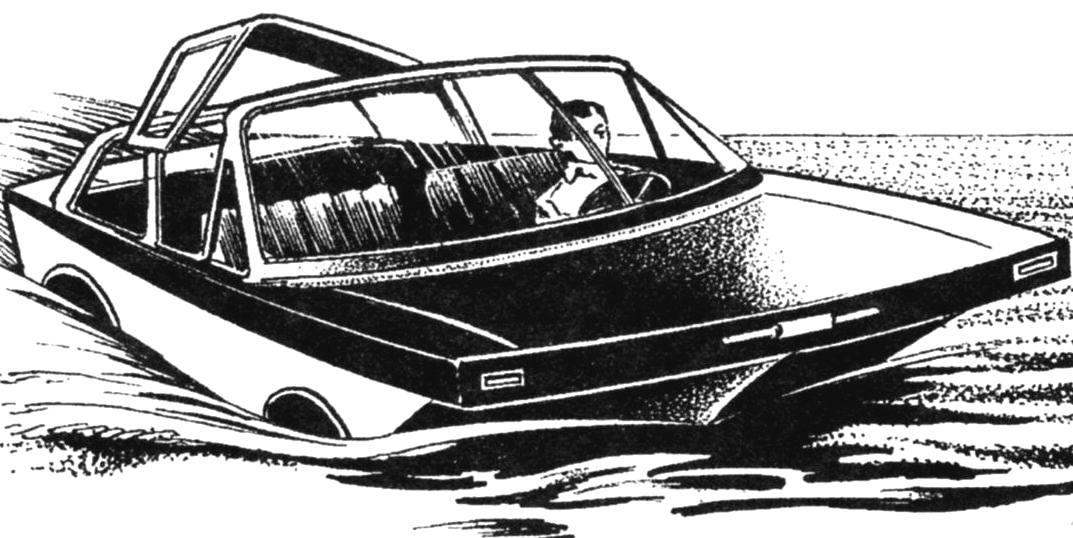 This boat has always caused the attention of vodnomotornikov. Some were attracted to him emphasized the car appearance, painted on the sides of the wheels. Other interior comfort, decent speed, maneuverability and controllability. Well, hobbyists and tinkerers, in addition, was interested in the construction and manufacturing technology of the body, could not be better focused on work in the home workshop.
The boat has very good lines, copied from the common boats of the "Boston whaler". Experience shows that the boat in this shape easily enters the planing with one engine of the "Whirlwind-30", and sustainability is such that even two people standing on the side, not able not only to turn over the boat, but even essentially to Bank it.
The ship has an indoor cabin, virtually no different from a car. Access is through two doors, opening to the input and output sides and the ceiling of the body.
The technology of making the case is simple. However, it requires a fairly large amount of foam, any brand – for example, construction.