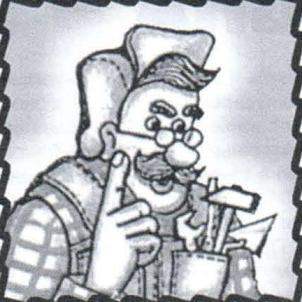 In the apartment rang. And here in the dark hallway you groping to find the light switch and only then open the door. About the same thing you are doing, entering the house. Is it possible to turn on the lighting automatically, for example, simultaneously with a call or when opening the front door? It is possible by installing in the hallway, a simple electrical installation.
If you click on the bell button (Fig. 1) at the front door, it will immediately trigger relay K1, the contact of which their system K1.1 closes the electric circuit of bulb H1, located in the hallway. And the sequence circuit can include the diode VI to receive an incomplete ("standby") lighting.
As soon as the call button is released the capacitor C1 gradually discharges through the relay coil K1, holding to 30 with its opposite. This time is usually enough to reach the light switch S2 set in the hallway.