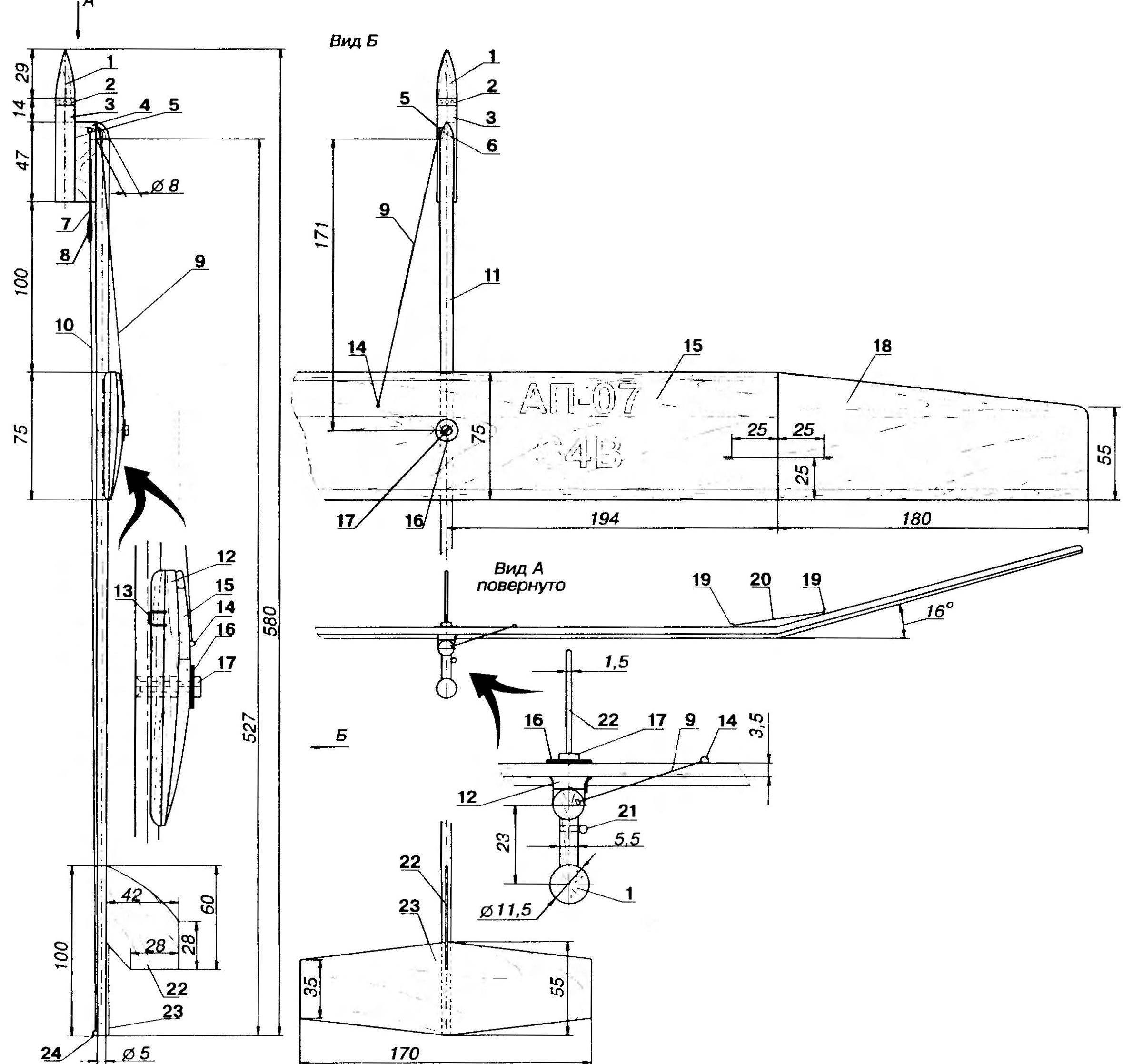 Raketoplana this scheme, the athletes received the name "Moscow" in the building today, everywhere that speaks about its high aerodynamic qualities and reliability. However, each rocketmodeler trying to bring in design and something different, getting this sometimes with interesting results. It was developed a model athlete from the Altai city of Biisk Alexander Puzikov. Based on the "Moscow" scheme, he increased the wingspan rocket glider and the length of its fuselage. And, as shown starts at the Russian Championship of 1996 for model rockets, the innovation has justified itself.
Let me remind you briefly about the technology of this rocket plane. However, it is well-known veteran athletes, however, the young "rocket scientists" telling won't hurt.
The fuselage of the model — tapered beams, laminated of composite material on the mandrel, which is a truncated cone with a length of 527 mm, with the diameters of 5 and 8 mm. on the First mandrel is wound a layer of carbon fabric with a thickness of 0.07 mm on the resin K-153, and then two layers of fiberglass with a thickness of 0.025 mm on the resin ED-20. After curing of the binder the finished I-beam vyskazyvat (this is best done on a lathe) and butt, according to the specified drawing dimensions.
Inside the beam, at the distance of 171 mm from the front (thicker) end, glued the balsa boss and install the fixing unit, and rotation of the wing, consisting of a duralumin Cup and the MOH screw with a head diameter of 6 mm.