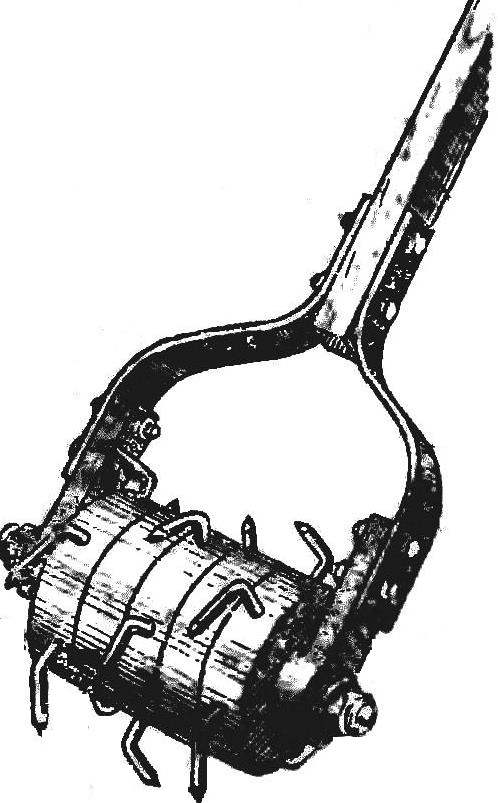 In Latin language the word "cultivation" means "handling", "cultivation". If to explain in more detail, is the process of loosening the previously treated soil with simultaneous cutting of the root system of weeds. But cultivation is not only important for weed control. Tillage improves air and water regimes of the soil, which in turn enhances the activity of soil Microorganisms, creates the conditions for a friendly germination of seeds of cultural plants.
We offer four simple designs of hand cultivators which will facilitate preparatory work on the state farm or collective-farm garden, greenhouse, on the school or the plot.
Look at figure 1. This cultivator is most convenient to use in the greenhouse, and the garden in the garden — wherever it is difficult to turn with great technique. Width of its working body of 233 mm. the Handle is a pipe with a diameter of about 24 mm, its length is chosen for growth. The lower end of the handle inserted into the massive wooden axle, and to it are attached the other details of the cultivator and working on. Axis raised above the soil surface and rests on the two wheels d 200 mm, cut from sheet metal thickness of 3 mm. the Wheels are attached by two M10 studs and four nuts.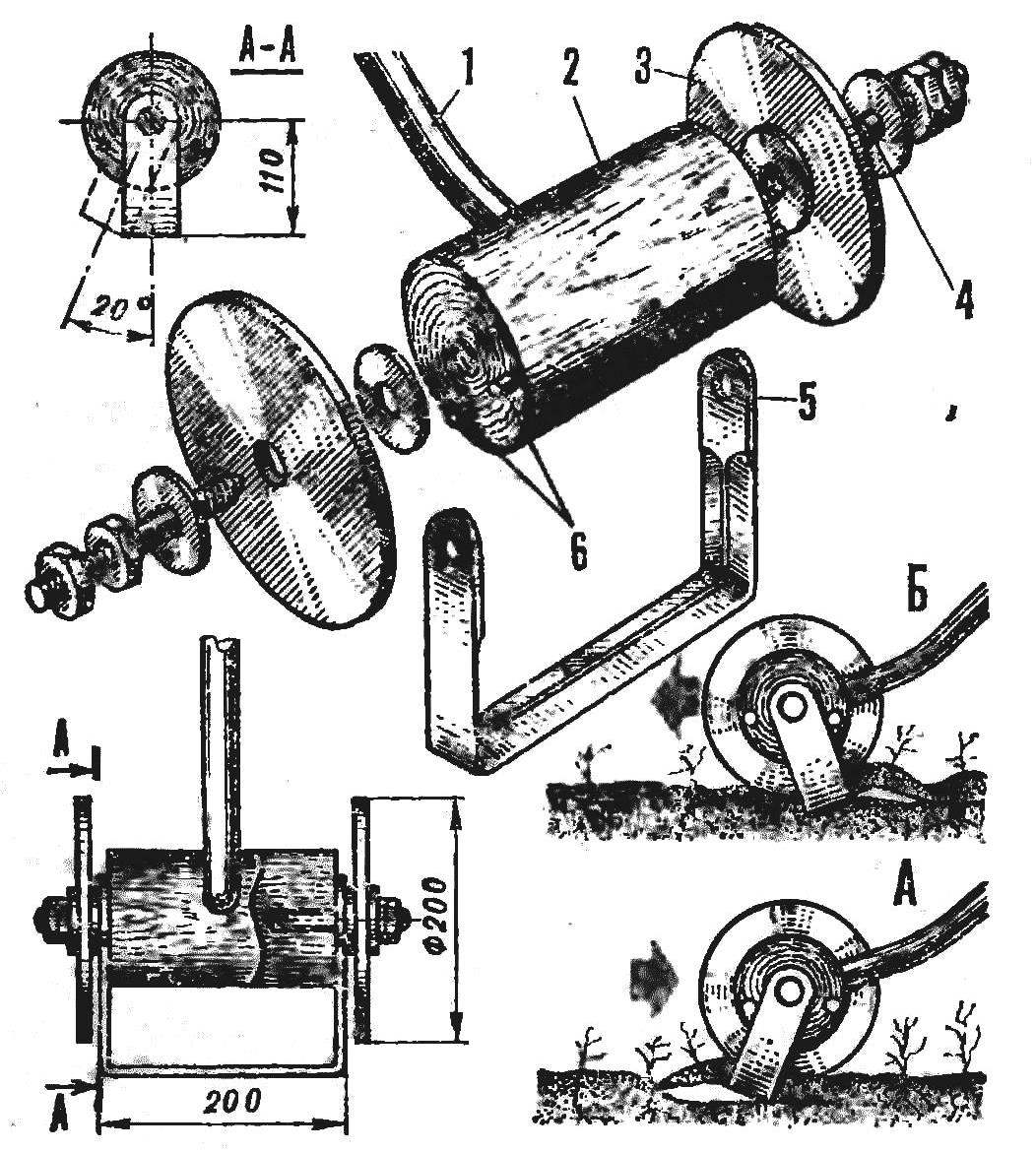 Fig. 1. Knife cultivator
1 — handle 2 — axle 3 — left wheel. 4 — stud, 5 — knife 6 — pins-limiters; L — depth of the knife (the left wheel removed conditional), B — stroke.