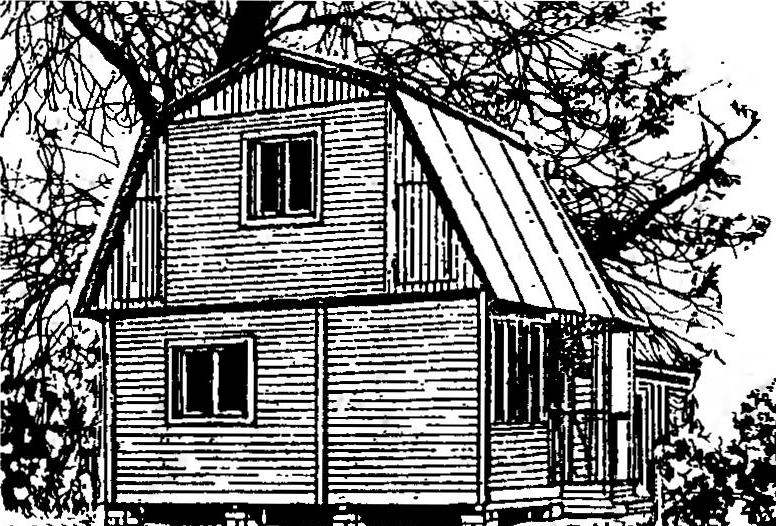 When it comes to the construction of a country house, almost always assume that all "amenities" will be equipped in the yard. Among them, and shower (bathroom), toilet, and bath, and a sink… which means that in any, even the nasty weather will have cursing, to get to such "amenities". And only in very rare cases when building a house lay in his project is quite "urban" of the common areas. An obstacle to a civilized arrangement of the common areas is the absence of a centralized Sewerage system. However, almost any plot is possible to arrange the disposal of domestic wastewater, including sewage, with subsequent full or partial use or removal off-site. Well, the manor house sewer system can be equipped with the most modern sanitary equipment.
In a country house sanitary system can be much better than in the standard city apartment. In addition to toilet, bathroom with washbasin and kitchen sink, you can equip another toilet with sink, bathroom-Laundry, the bathroom with bidet, wash-hand room near the garage or workshop, as well as a bath or sauna.
Let's start with the most important — removal and disposal of domestic wastewater. For this purpose, structures are mainly of two types: raking with periodic removal of accumulated waste and local sewage treatment plants, the passage through which waste water is neutralized through sludge and biological treatment.
Depending on specific conditions, there are various options of creating a local sewer with a combination of raking and treatment facilities. The raking is useful if there is a sewage truck or with a limited amount of wastewater when possible their recycling within the infield.
A cesspool is an underground receptacle (typically concrete) with sealed walls and a bottom. In heaving soils, the raked design given the forces of frost heaving: the depth of their laying — not above the level of soil freezing, the exterior walls are built with a slope inside, the rebar of the walls and bottom should have a hard link. If the groundwater level is above the bottom of the tank, you must isolate the latter by means of roofing material, paste over the wall structure. To the contents of the cesspit were not frozen, above the ceiling is desirable to lay the insulation: slag, expanded clay or foam with moisture-resistant clay and rolled waterproofing.