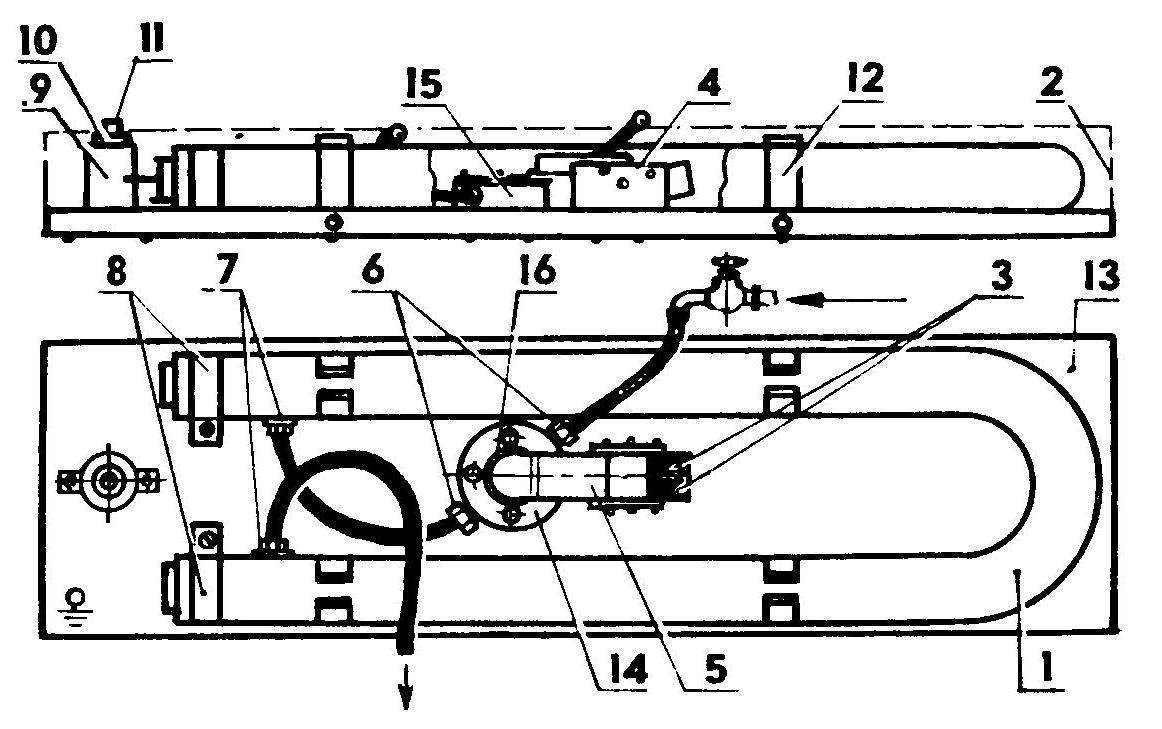 The proposed boiler is designed for heating cold water (temperature up to 60° C) in apartments with Central or local water supply. Facilities associated with the operation of the boiler, no doubt, be appreciated by every hostess.
THE PRINCIPLE OF OPERATION.Figure 1 shows a boiler Assembly (without cover). It is fixed on the wall next to the sink or over the faucet. Dimensions — 134x604x45 mm.
The principle of operation of the boiler is quite simple. Cold water from the faucet through a rubber tube goes to the pressure sensor; rubber diaphragm becomes convex and presses up on the rocker. Last the opposite end presses on the movable mechanism of the switch that connects the heating element (the heater) to the network. If this indicator lamp comes on, signaling that the heater is energized. Water, after passing through the pressure sensor enters the heater, and then to the place of its use.