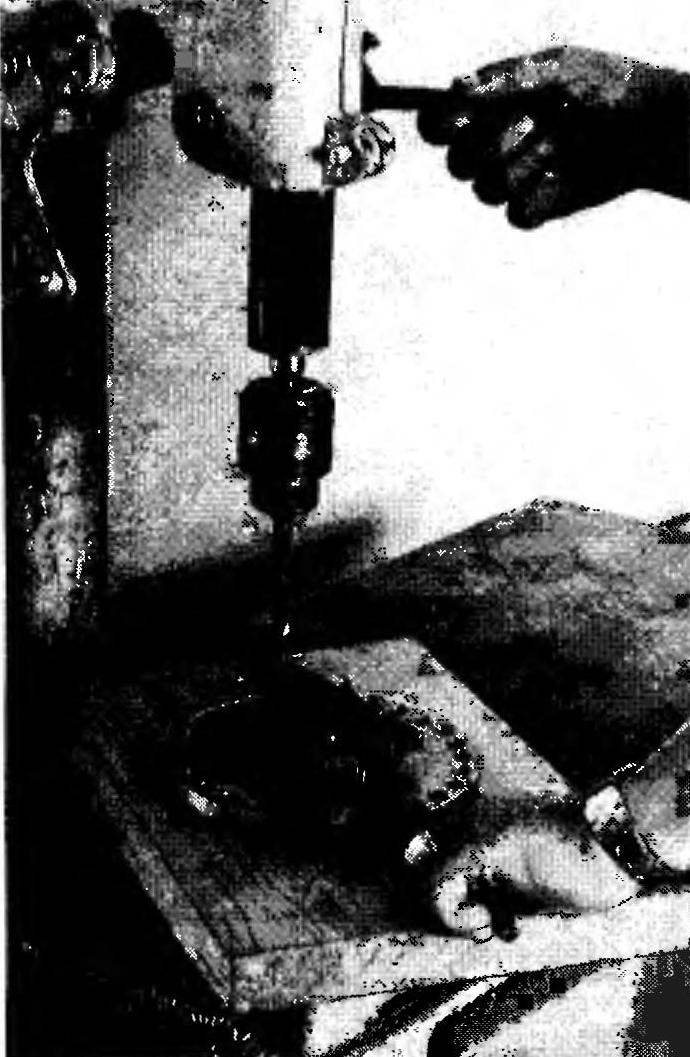 Amateur Designers often used in the transmissions of their cars, the chain transmission. And sometimes faced here what problem: for the calculated gear ratio chain couples find it difficult to choose ready-made sprocket with the desired number of teeth. But them it is possible to make yourself using the jig, assembled on the basis of the gear closest to the desired amount. Suppose you need a sprocket with 26 teeth and pitch of 19,05 mm. will Select the gear with the same or similar number of teeth. For example, 27. (In this case, the gear ratio will change slightly by 4%.) The gear is hardened, has a thickness of 19 mm and a bore diameter of 20 mm.
In the textbook "machine Parts" (ed.Reshetova. M.: Mashinostroenie, 1974) find the main parameters of the drive roller chains and calculation formulas. Use them and take several designations that will be required in the future:
t
— step sprocket (chain),
dd is the pitch diameter,
di is the diameter of the circle of hollows,
de is the diameter of the circle of projections,
d1 is the roller diameter of the chain.