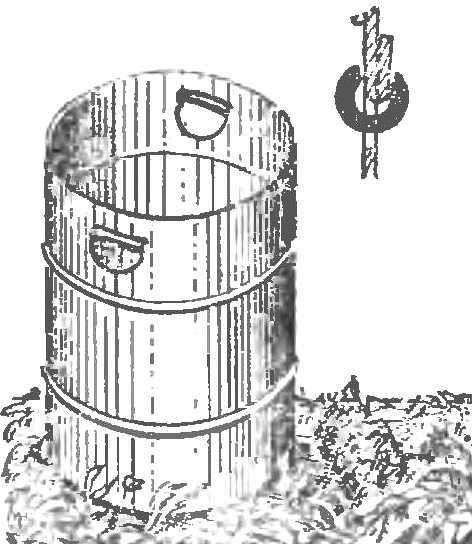 To lift and move manually to a large barrel and it is not easy and inconvenient: not to hold on. Meanwhile, equip it with a pair of convenient handles very easy. Do in the side wall at the upper edge are two semi-circular cut. Fold the resulting segments up and put a bend section thick rubber tubing, slit lengthwise.
Recommend to read
Countersink for drill
Everybody knows to "hide" the head of the screw or nail, a hole must be countersunk. In a domestic environment this operation is usually large diameter drill. But it kvostik drill does...
ARC IS NOT A HINDRANCE
From the usual construction of the jig saw and hacksaw with tubular curved handle, the blade clamped so that the propyl is limited by the depth of the arc of the holder. However, if the...