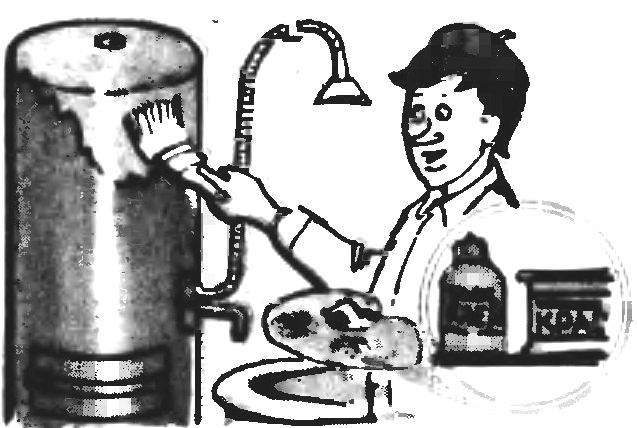 I want to give advice to those who deal with a variety of hot water or heating installations — what to paint places that are exposed to high temperatures. It is known that none of the coverage here of long held — exfoliate and schelushenia. So I took aluminum powder ("silver") and mixed with liquid glass — the usual silicate adhesive. Painting this mixture burns, no flaking. Withstands high temperature. Covered the most heated places water column-titanium — now how much time it is just an exhibition. Glass paint is suitable, for example, and to oven doors.
V.

TSAPENKO, Nagarlok, Kyiv region.
Recommend to read
HANDS ON THE PEDALS…
"Ride on this bike is a pleasure, writes us Turner V. Koval from the village of N. Galaxina Poltava region. — Easy climb up steep climbs, with only one hand develop good speed". It is...
DOOR WITH PUMP…
  To the front entrance door slammed I equipped them with shock Bicycle pump. Now they close almost silently. The pump is mounted pivotally in brackets. mounted on the door and the...