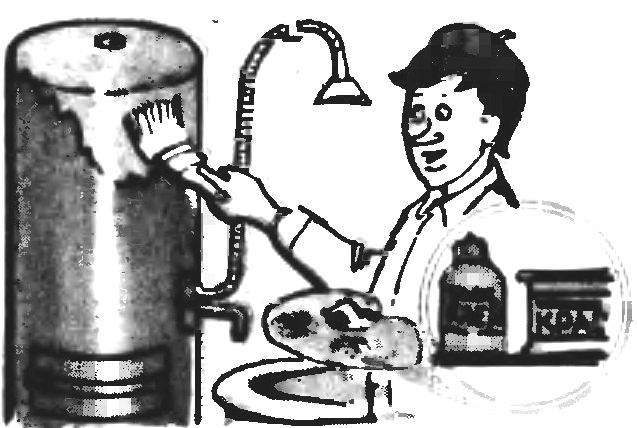 I want to give advice to those who deal with a variety of hot water or heating installations — what to paint places that are exposed to high temperatures. It is known that none of the coverage here of long held — exfoliate and schelushenia. So I took aluminum powder ("silver") and mixed with liquid glass — the usual silicate adhesive. Painting this mixture burns, no flaking. Withstands high temperature. Covered the most heated places water column-titanium — now how much time it is just an exhibition. Glass paint is suitable, for example, and to oven doors.
V.

TSAPENKO, Nagarlok, Kyiv region.
Recommend to read
THE MAGICAL EFFECT OF MIRRORS
If the size of the hall, kitchen or bedroom does not suit you, take the time to change the flat. Use our advice. They will help you to double and the area of any room. These methods have...
WHAT? CLIP!
Of course, then you can come up with something safer and more convenient, for example, hooks, etc. But in the same emergency, a moment when you discovered that the lock of the zipper is...