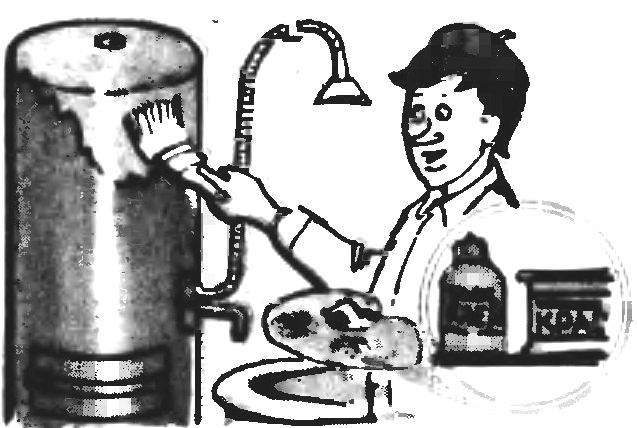 I want to give advice to those who deal with a variety of hot water or heating installations — what to paint places that are exposed to high temperatures. It is known that none of the coverage here of long held — exfoliate and schelushenia. So I took aluminum powder ("silver") and mixed with liquid glass — the usual silicate adhesive. Painting this mixture burns, no flaking. Withstands high temperature. Covered the most heated places water column-titanium — now how much time it is just an exhibition. Glass paint is suitable, for example, and to oven doors.
V.

TSAPENKO, Nagarlok, Kyiv region.
Recommend to read
VENUE, COMES ASHORE
Amphibious vehicle design N. M. Purtova. Doesn't that sound nice, getting up early in the morning, roll the boat out of the garage, lay a tackle, get in, press the starter and... to take...
SHOWER CURTAIN-"AUTOMATIC"
The popular hosts of all sorts of blinds and curtains on the Windows and interior doors, consisting of two sliding panels for a more decorative are hung on wooden rods with big rings. If...