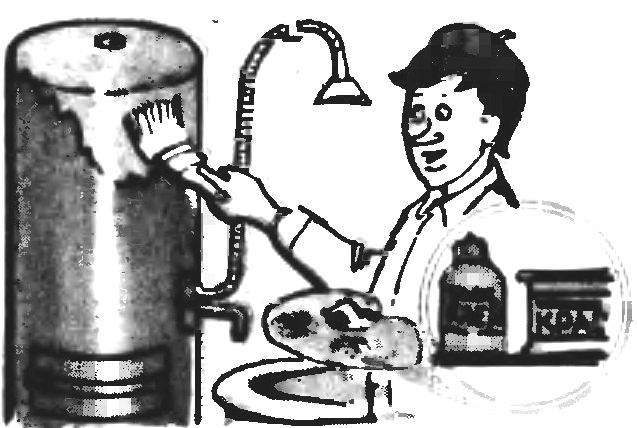 I want to give advice to those who deal with a variety of hot water or heating installations — what to paint places that are exposed to high temperatures. It is known that none of the coverage here of long held — exfoliate and schelushenia. So I took aluminum powder ("silver") and mixed with liquid glass — the usual silicate adhesive. Painting this mixture burns, no flaking. Withstands high temperature. Covered the most heated places water column-titanium — now how much time it is just an exhibition. Glass paint is suitable, for example, and to oven doors.
V.

TSAPENKO, Nagarlok, Kyiv region.
Recommend to read
A FIVE-LEVEL VOLTMETER
Change arrow indicators the dog often come led. And this is not surprising: the second is much easier and safer first. Simple five-level scheme of the AF voltmeter to the voltage of...
BALL IN A JAR
Whether knit, sew Lee — balls of yarn will "jump" on the floor and something rolled. This does not happen, if the ball be placed in attached to the wall or table stand plastic jar with a...