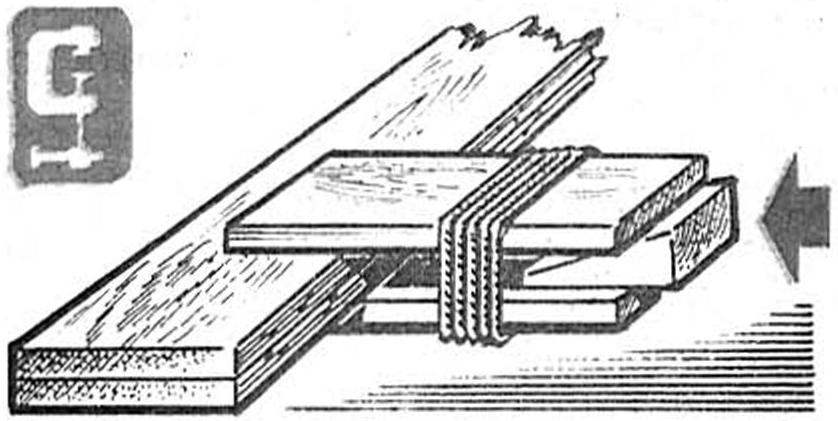 When gluing different items instead of the clamp you can use a clamp consisting of two strips, wire and click. The arrangement of such clamps can be seen from Fig.
S.

FEDORENKO, g. Tsyurupinsk, Kherson region.
Recommend to read
BLOW OUT THE CANDLE
"Candle" — light bulb with a power of 50-60 watts. "Pistol" — a tube-tube in which is placed the photodiode, and the handle with the trigger button. The photodiode and the lamp are...
THE MOST SLIPPERY SHOES
The end of last winter was marked by the "epochal invention" is a rambunctious boy came up with the most slippery in the world of galoshes, which they successfully used for downhill from...