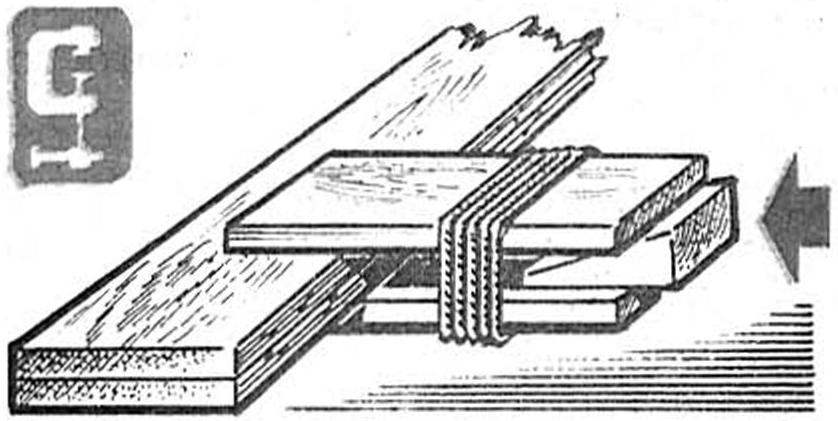 When gluing different items instead of the clamp you can use a clamp consisting of two strips, wire and click. The arrangement of such clamps can be seen from Fig.
S.

FEDORENKO, g. Tsyurupinsk, Kherson region.
Recommend to read
SCISSORS-A COMPASS
The shape and design of the shear itself suggests to use them as a compass or gregoratos. If they are to produce the picture shows the clip, then use the scissors for these purposes...
BIKE LOCK
A small segment of a steel cable clad in a tubular plastic case, with their ends included in a metal cylinder smaller than a hockey puck. This is a bike lock designed to prevent...