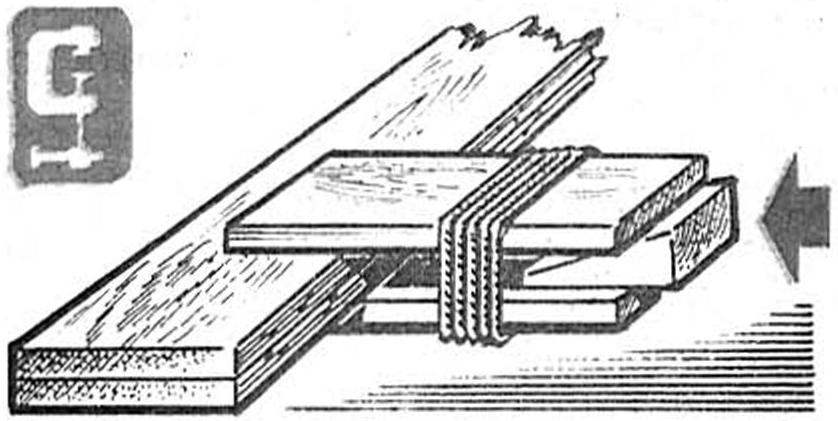 When gluing different items instead of the clamp you can use a clamp consisting of two strips, wire and click. The arrangement of such clamps can be seen from Fig.
S.

FEDORENKO, g. Tsyurupinsk, Kherson region.
Recommend to read
NKL-26
The NKL-26 was designed to carry a crew of two people - the commander of the machine (while running in combat operations of the function arrow) and a driver-mechanic. The body of the...
SUBMARINE K-21
In the Soviet submarine fleet involved in the sea battles of the great Patriotic war were the submarines of the type "K", obtained from our sailors affectionate name - "Katyusha". It was...