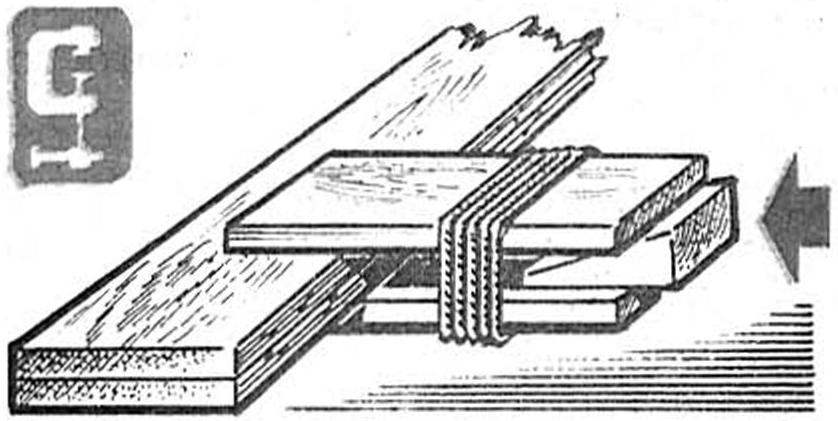 When gluing different items instead of the clamp you can use a clamp consisting of two strips, wire and click. The arrangement of such clamps can be seen from Fig.
S.

FEDORENKO, g. Tsyurupinsk, Kherson region.
Recommend to read
BOARD ROOM "WEEDING"
It is now customary to control weeds on the beds without chemicals. Weed or often just cover the beds by the opaque material beneath the weeds do not develop, and the seedlings planted...
SECOND CLIP
  When processing large surfaces of metal or wood with sandpaper craftsmen have to attach it to various devices. We offer original clasp allows you to do this conveniently and quickly....