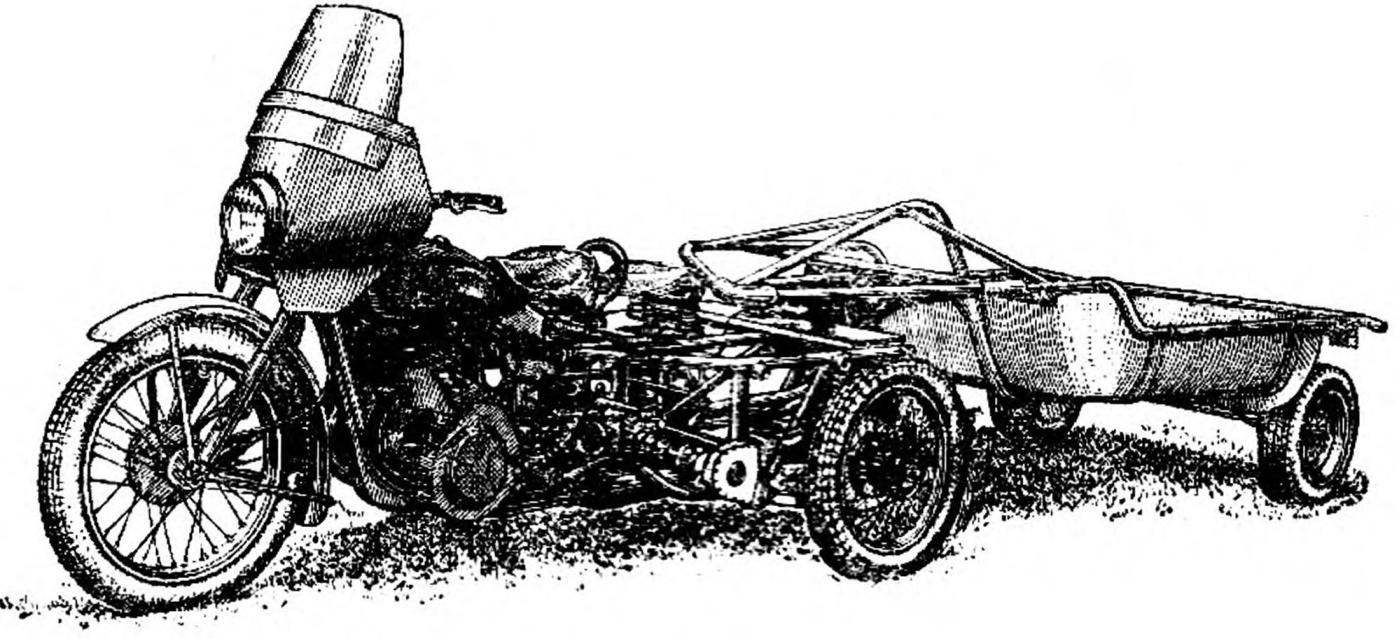 Recently, in connection with the development of private farms has increased the demand for motor scooter cargo "the Ant"; especially in need of it rural. Only in 1983, will be sold 12 thousand of these machines. For a huge number of our villages is, of course, a little bit. But the motorcycles in the current year is expected to sell nearly half a million. Maybe here lies the reserve of the missing trucks for gardens? Indeed, many Amateur designers rebuild their cars in trucks. Did it D. I. Chernyshev from the city of Kasli of the Chelyabinsk region. He designed from your motorbike tricycle tractor with two rear driving wheels to use on farms, to carry on the truck-semitrailer vegetables and potatoes from the garden.
Any Amateur designer first interested in how much work is to be performed, what parts and components will have to do it yourself to, say, the machine went. Therefore, immediately list: going after strange had been collected or made the following main assemblies — gearbox in unit with the differential actuator of the rear wheels and the body of their suspension, podguzova frame, the brake mechanism. I have used some parts from a motorized С3Б: took her from the engine cooling system, differential, universal joints, springs and friction dampers rear suspension.
Built the car I would call mini-metamagic because its base 1850 mm gauge of 1100 mm, a basis — the motorbike. The alteration turned out three-wheel design, according to the scheme similar to a motor scooter cargo "the Ant".
The engine left the staff, but added forced air cooling: left crankcase cover removed and replaced with a fan from С3Б with its casing.
The transmission from the engine to the rear wheels through the block "reducer — differential".