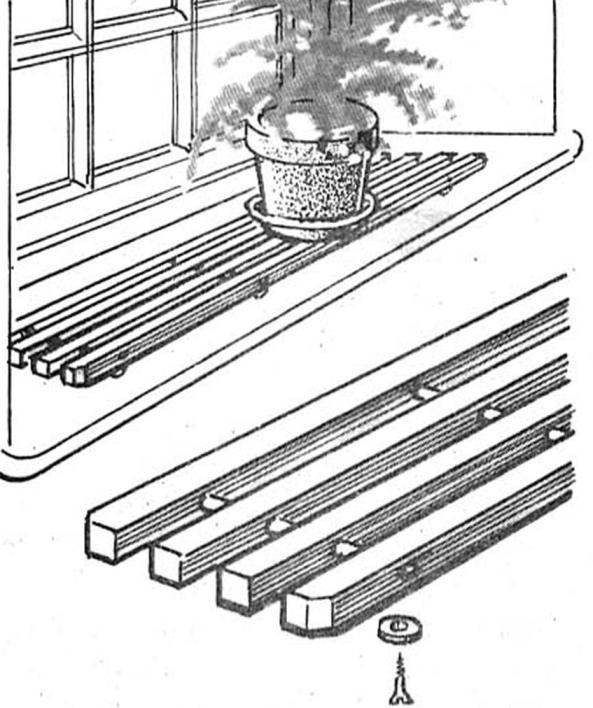 When watering flowers, located on the saucer, spilled water under the pots leaves dirty spots that will eventually destroy the paint coating. If you make a lattice, as shown in the figure, to monitor the cleanliness of the garden will be much easier.
Recommend to read
THE BALL INDICATOR
If, during the filling of high capacity water (e.g. drums) intended for watering the garden, throwing a rubber ball of small size, its appearance over the edge of prompts to close the...
PROTECT LINE
When painting window frames, no matter how trying, and at least one smear Yes gets on the glass. Remove also dried up blemishes without damaging the coating of the frame, not a simple...