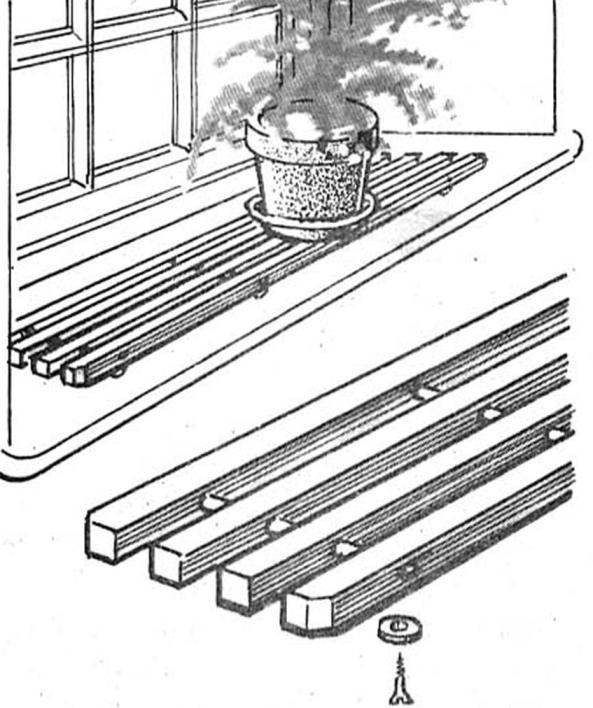 When watering flowers, located on the saucer, spilled water under the pots leaves dirty spots that will eventually destroy the paint coating. If you make a lattice, as shown in the figure, to monitor the cleanliness of the garden will be much easier.
Recommend to read
MODELIST-KONSTRUKTOR 1979-10
CONTENTS: The organizer of technical creativity: get to Know the surrounding world (1). Is all-Union review of: Yu. Stolyarov. For new challenges! (2). ENEA - young innovator:...
SCOOTER WITH HOMEMADE STOCKS
In Soviet times collective farm and state farm meadows often held cultural pastures on which was mounted a water system.   With the collapse of the nearest to us of the farm...