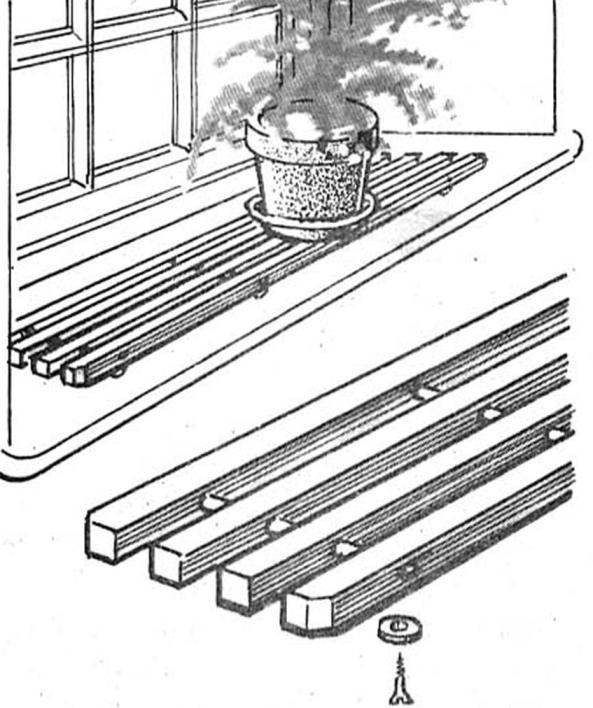 When watering flowers, located on the saucer, spilled water under the pots leaves dirty spots that will eventually destroy the paint coating. If you make a lattice, as shown in the figure, to monitor the cleanliness of the garden will be much easier.
Recommend to read
THE FIRST SWALLOW
Guided missile "air — air" RS-1-U. In the late 1940-ies the main Soviet fighter-interceptor was an aircraft cannon. They can be used effectively to strike aircraft at distances not...
TRICYCLE "FRIENDSHIP"
(The end. Beginning at No. 10, 1973) In the tenth issue of the magazine, readers got acquainted with the General layout of the three-wheeled micro-car, only "Friendship" design...