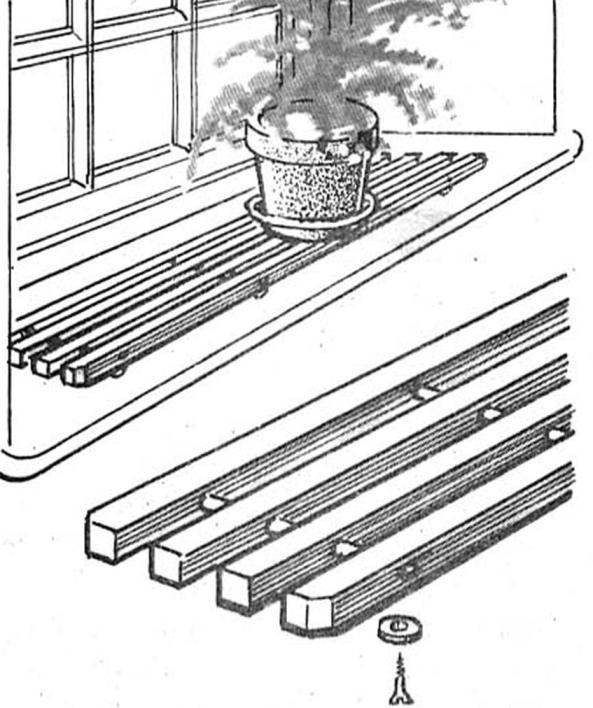 When watering flowers, located on the saucer, spilled water under the pots leaves dirty spots that will eventually destroy the paint coating. If you make a lattice, as shown in the figure, to monitor the cleanliness of the garden will be much easier.
Recommend to read
THE HAMMER-WEDGE
Each of us happened more than once to dismantle many firmly downed wood planks or boards. Great helper in this work, the hammer-wedge. They are on sale. In principle, any hammer can be...
WHAT'S UNDER THE SINK?
Usually nothing: Cabinet of the washer has a door, behind which, if you think about it, lost usable space. Here build small boxes and you get convenient storage for the kitchen stuff...