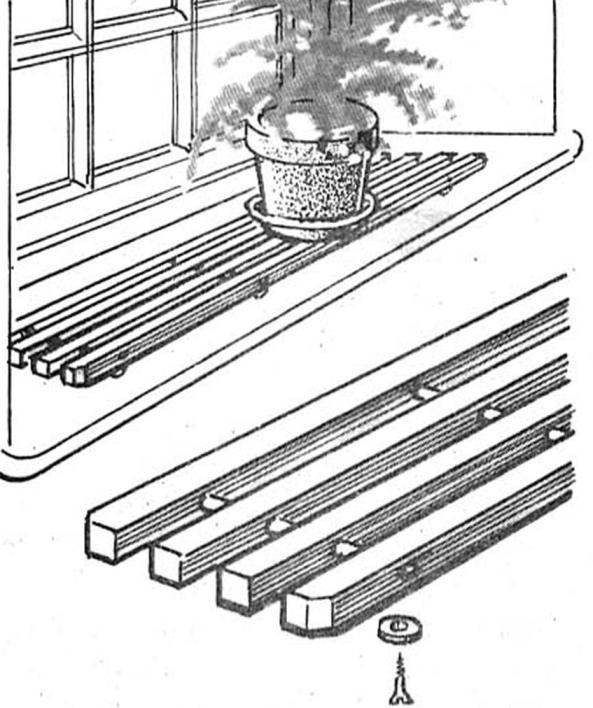 When watering flowers, located on the saucer, spilled water under the pots leaves dirty spots that will eventually destroy the paint coating. If you make a lattice, as shown in the figure, to monitor the cleanliness of the garden will be much easier.
Recommend to read
"SLALOM" SLALOM
Someone had to ride on a sled, knows that the particular manoeuvrability from them should not wait: in the best case they can be deployed on a steep slope, but changing the direction...
Covering the balcony
The internal covering of balcony gives the opportunity to complete the look of the room, to create comfort and functionality. If the balcony is right, you get a full living space. What...