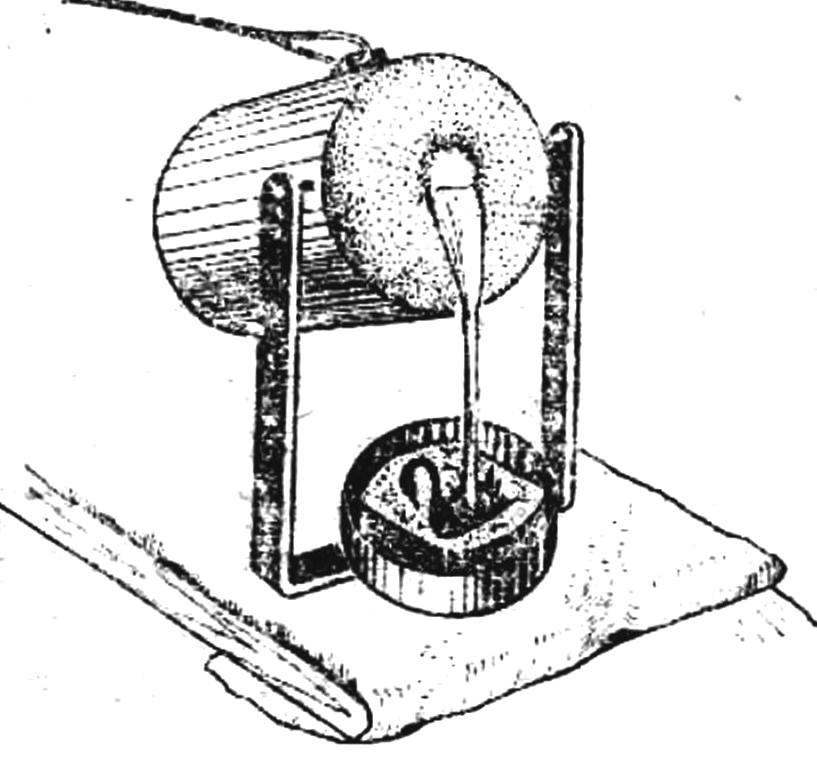 Soldiers, chess pieces, furniture hardware, original buttons, cufflinks, commemorative badges and medals on the occasion of anniversaries of your friends — only a part of the list of products that you can make yourself, casting. This work is quite even those who have not had a similar experience: it is enough to have imagination, to be neat, and of course, to get simple equipment for home foundry.
The first step in the foundry process chain — metal melt. Home the crucible can be done, for example, from a standard heating element from electric fireplace PLI reflector type EKN-0,5. To do this, remove the spiral together with fasteners, through holes in the upper part and the socket housing element sealed with refractory clay. It is better to burn before the start of the first heat! item zagermetizirovat denser.
Then in the basement it is necessary to continue with a thin needle file or hacksaw threaded: it will increase heating of the relatively massive part of the basement, and thus obtain a more uniform temperature field around the crucible. Heater will serve as the nichrome wire O 1 mm, laid in the groove. Made the knot tightly wrap 1-2 layers of quartz fabric with low thermal conductivity, or fiberglass, and the ends of the wire output.