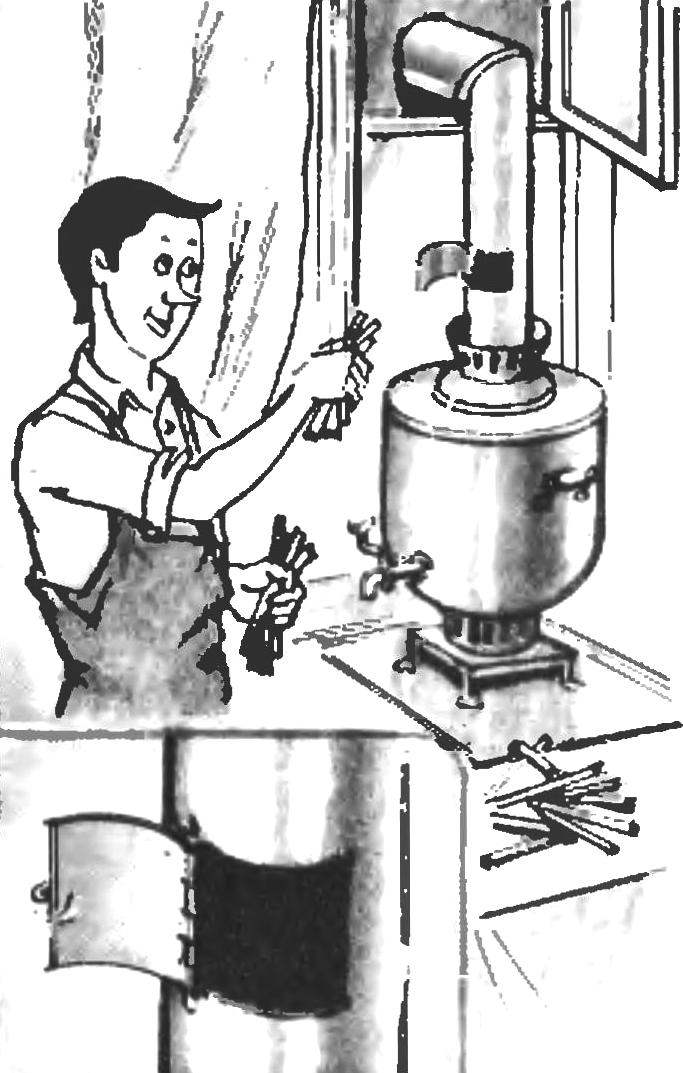 When you put the samovar in the house, the smoke given often through the window pane But when you have to throw in a pitcher samovar wood or coal lumps, the room is filled with smoke.
To heat the samovar will be much nicer, if in the lower part of the samovar pipe to make the door, through which to Stoke. The smoke in the room misses.
Recommend to read
GOLF… ON THE PALM
One who has seen how you play in real Golf, involuntarily amazed at the skill of the players, uhitryaetsya exact impact bits to send a small ball through a huge grass field as close as...
AKVAPLAN CO2
When it's rainy or cold weather and hold races racing gliders with the engine or rubber motor there is no opportunity, there comes a time of some discouragement. However, if there is...