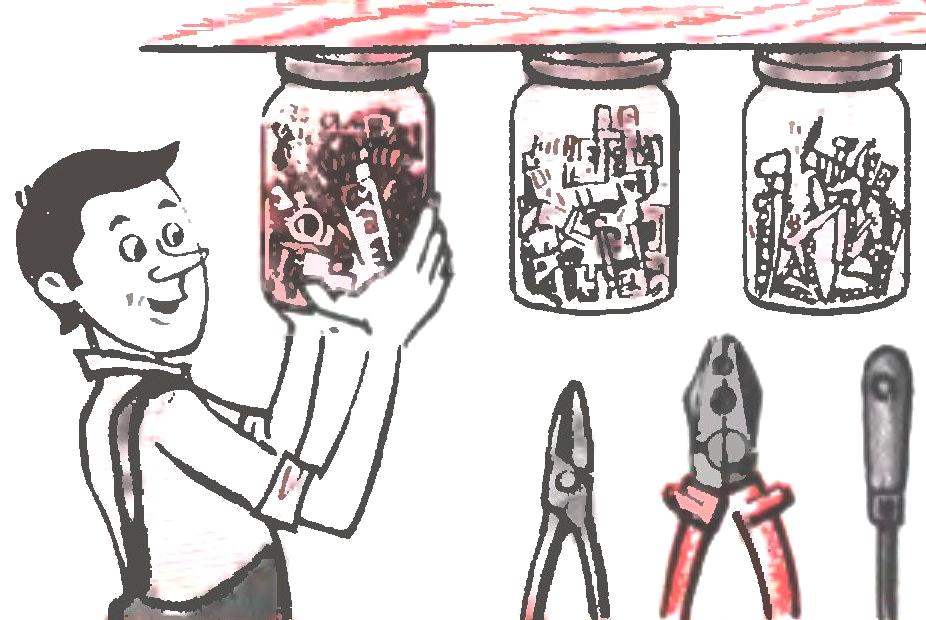 A variety of small fasteners in the form of screws and bolts with Xai barrels and the pain, different dowels and screws, nails and radio — which only reserves are not stored in boxes and crates of any homebrew.
The proposed method is convenient, their placement, perhaps borrowed from the careful housewife, which keeps the spices in jars with screw-caps attached bottom shelves.
Recommend to read
DUESENBERG SJ
When a brilliant businessman errett Cord Lobben included in the 20-ies of the last century in his financial Empire small firm Duesenberg Motors, he first instructed the members of our...
AND IN THE ATTIC AND IN THE GARDEN
In country conditions, especially if it novostroyka and life has not adjusted, the proposed construction will be as necessary as it is universal. Workable quickly and easily, she...