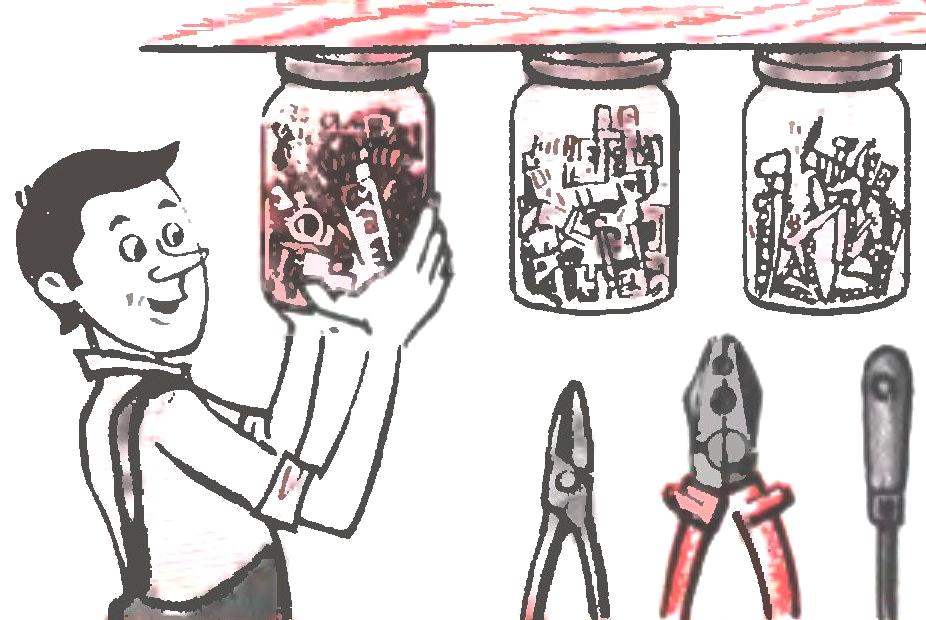 A variety of small fasteners in the form of screws and bolts with Xai barrels and the pain, different dowels and screws, nails and radio — which only reserves are not stored in boxes and crates of any homebrew.
The proposed method is convenient, their placement, perhaps borrowed from the careful housewife, which keeps the spices in jars with screw-caps attached bottom shelves.
Recommend to read
WITH THE BIKE UNDER THE MOUSE
For those who often have to go up and down with the bike on the stairs, might want a special handle for carrying. It is made of metal tube 18...25 mm and is fixed by welding or clamps to...
THE CROP IN THE DRUM
So it is from time immemorial: the harvest of potatoes and before putting it in winter storage, and shortly before spring planting is sort — separated small tubers, which are fed to...