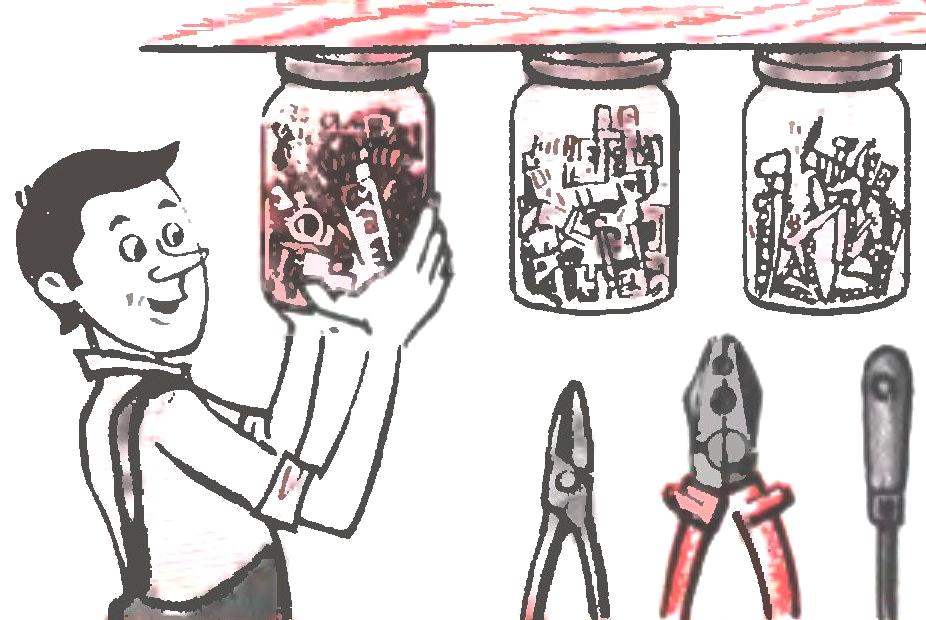 A variety of small fasteners in the form of screws and bolts with Xai barrels and the pain, different dowels and screws, nails and radio — which only reserves are not stored in boxes and crates of any homebrew.
The proposed method is convenient, their placement, perhaps borrowed from the careful housewife, which keeps the spices in jars with screw-caps attached bottom shelves.
Recommend to read
WHEN THE ANGLE IS NOT A PUNISHMENT
Sand the angle of the junction of the wooden parts is a handful. However, the operation is much easier and faster if use the bar, one face of which is cut down at an angle of 45°: wrap...
"STRUZHOK"
Wood planers used in school workshops is simple, but it does not deprive one significant drawback: the imperfection of the V-mount glands. If mishandled she tries to slip out of a plane...