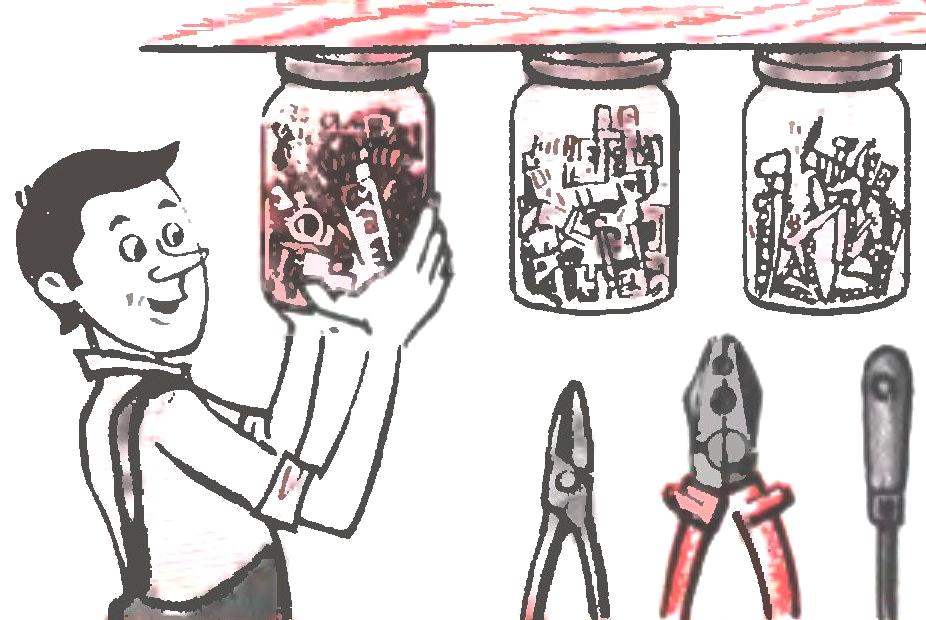 A variety of small fasteners in the form of screws and bolts with Xai barrels and the pain, different dowels and screws, nails and radio — which only reserves are not stored in boxes and crates of any homebrew.
The proposed method is convenient, their placement, perhaps borrowed from the careful housewife, which keeps the spices in jars with screw-caps attached bottom shelves.
Recommend to read
NAILS IN "REVOLVER"
Small glass jars with screw-caps will be useful not only to the host for storage of spices, but also the house master — for small fasteners. On racks stand will strengthen the rotating...
CHOCOLATE STORAGE BOX
Every home handyman tries to have a stock of various mounting small items — nails, screws, bolts, nuts and washers. For them it is necessary to use a variety of boxes, jars, vials....