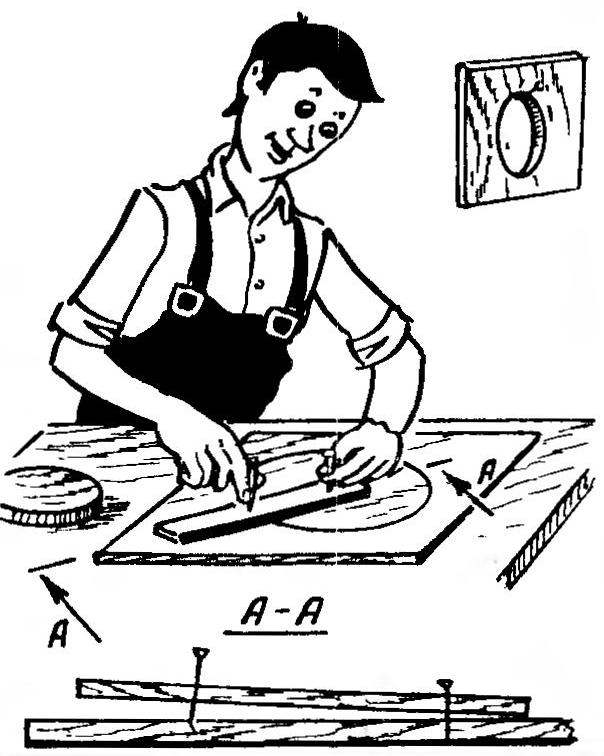 If you want to cut plywood circular disk or to cut a hole in it large diameter, it is not necessary to have a special cutter or a jig saw.
Take a wooden bar and two grozda. One beat her to speaking on the sharp end was in the center of the proposed circle. And the other needs to get out of it on the line the future of the circle: when rotating the slats it will be to scratch the plywood layer by layer until you cut through it.
Recommend to read
A COMPASS CUTTER
Carefully cut a circle from the cardboard using scissors is very difficult. To help in this work can usually tsyrkul fixed in his foot, as shown in the figure, a razor blade.
THE WING — NO PROBLEM
Compared to any other nut, wing is much easier to use: tighten and loosen easily by hand even the old, "stuck". But you can make the wing bolt! Here is a way of turning any bolts in the...