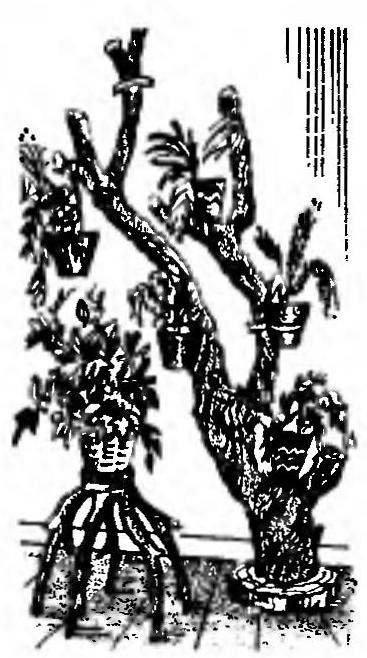 There are many different designs of flower stands and brackets for houseplants. However, the green area in the house will be more attractive if the role of stand-pendants flower pots to use a small part of a tree trunk attached at the top to the wall.
Recommend to read
THIRD HAND
When working with such sensitive measuring instrument like micrometer, it is necessary to hold it with two hands — and what to hold on to what is measured! A kind of third hand may be...
SO AS NOT TO INTERFERE
How in the large or small basins, so they are all occupying the limited space of the bathroom. Three hook driven into the wall above the bath, will solve the problem — they will serve as...