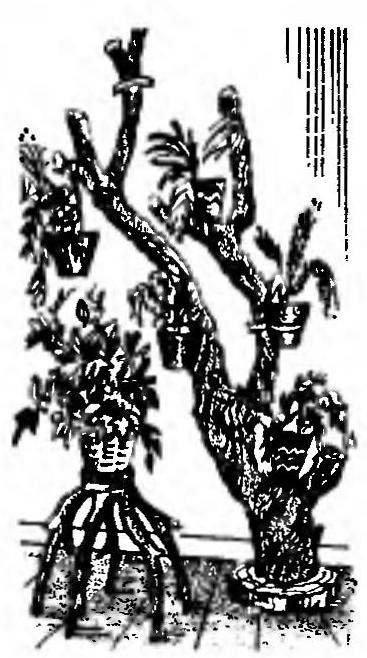 There are many different designs of flower stands and brackets for houseplants. However, the green area in the house will be more attractive if the role of stand-pendants flower pots to use a small part of a tree trunk attached at the top to the wall.
Recommend to read
Mil, Mi-24
The first flight of the new military troop transport helicopter, which later received the name Mi-24, was held on 15 September 1969, and in 1970, began its mass production. In the...
CAPACITOR — IRON
In many household electric appliances — iron, tiles, fireplaces — still Dating nichrome spiral in ceramic insulators. These insulators are fragile and a spare in the sale does not...