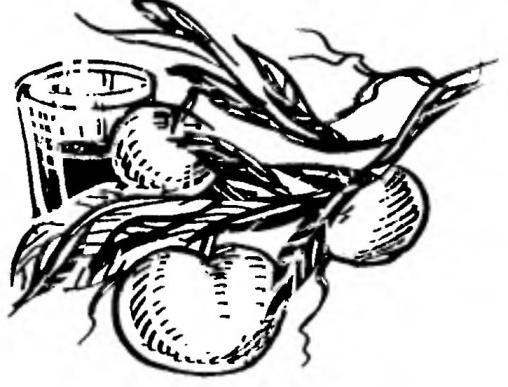 Installation for boiling water widespread. Including electrical, type "Titan". Becoming the owner of one of these decommissioned boilers, decided the best original designs to create electrojuice extractor could not be found. Looked promising case "steel": perfectly preserved, with tightly screwed-on cover and two interior cylinders.
In one of the cylinders, a glimpse of the future a hopper, and the other convenient "pedestal" for the perforated drum and the chipper (disc float) and rotate the motor installed bottom. For the flange mounting of the latter as best suited and disk support "Titan". And the distance from it to the annular base, the limited existing racks could accommodate a motor.
First of all was finalized the case of a boiler. The inner cylinders are cropped in height, narrow to 155, and wide — up to 90 mm. in specifying the dimensions in the calculation accepted the fact that the gaps "grater — the bottom edge of the narrow cylinder and a drum upper edge of a wide cylinder" should be 2-3 mm., otherwise the proper operation of electrojuice extractor is not guaranteed.