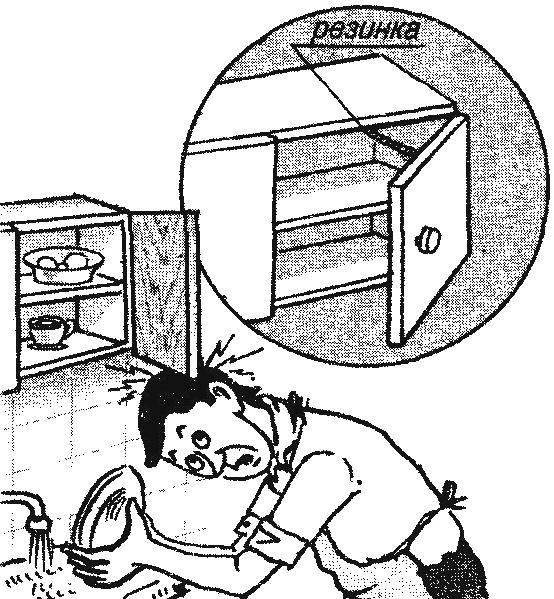 Open door wall shelves — a potential danger for the head leaning under her man, forgetting its pre-close. The strike will not happen if from the shelf to the door to attach any elastic, with some margin in length it will stretch when fully open the door and lightly cover it.
Recommend to read
BETTER THAN HOOKS
If you rode into a new apartment and have not had time to nail in the bathroom hooks for towels, don't rush. That you will always have time to do. It is much easier and looks prettier...
WATCH YOUR FINGERS!
To protect the fingers from accidental hammer blow, enough to produce a simple holder for the nails. In the metal plate with a length of approximately 100 — 150 mm is necessary to saw...