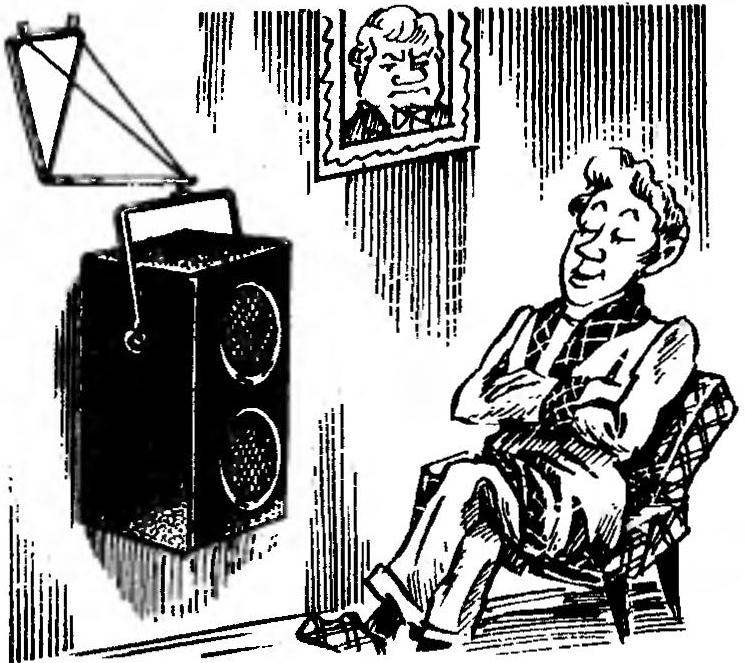 Radio and television sets often have a certain height, what is it used for rather bulky factory wall brackets shelves.
However, the easiest, but less secure and convenient suspension is easy to make from tubing on the stroller, the construction of which is clear from the picture.
Recommend to read
SUCCESSFUL COMPLETION
  Usually all devices in the lab the photographer separately, so working with them in the printing of the images is not very convenient: need a separate or combined outlet for the...
CERAMICS
Cookware with ceramic coating has existed for several centuries. The tradition to use it for brewing tea, cooking meals and preserved in our days thanks to modern processing...