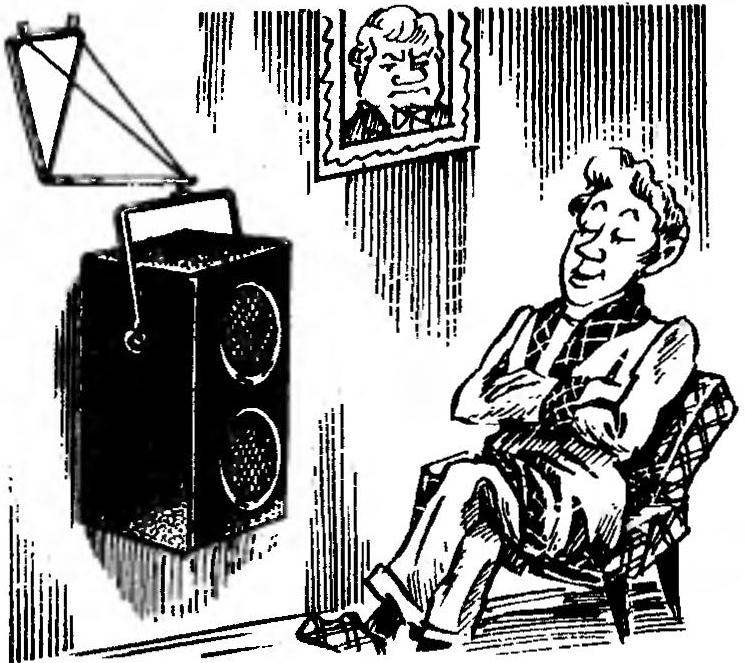 Radio and television sets often have a certain height, what is it used for rather bulky factory wall brackets shelves.
However, the easiest, but less secure and convenient suspension is easy to make from tubing on the stroller, the construction of which is clear from the picture.
Recommend to read
MIRACLE STAIRCASE
Below in the kitchen or in the hallway to get any items or products from the top shelves or mezzanines, not necessarily to have a special ladder — after all, it must be stored somewhere,...
HOW TO ACHIEVE THE STEREO EFFECT
Music lovers understand the interest shown by people of different ages and professions to all new in the field of stereophony. The development of electronics and improvement on the basis...