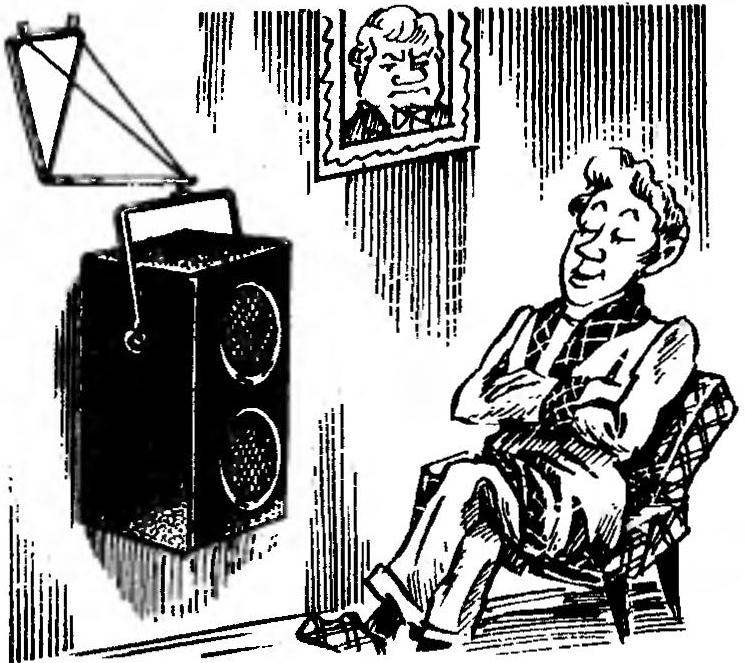 Radio and television sets often have a certain height, what is it used for rather bulky factory wall brackets shelves.
However, the easiest, but less secure and convenient suspension is easy to make from tubing on the stroller, the construction of which is clear from the picture.
Recommend to read
FORMWORK — STRUBTSINKU
When the need arises to make a concrete column or some other vertical structural element, for fastening the boards of a timbering used a variety of means at hand: wire, nails, all kinds...
AND SIMPLY AND CONVENIENTLY
Lee leaves baby stroller out of the house (where now find entrance without stairs?), overcome whether the underpass is on the platform of the station or stations everywhere have to...