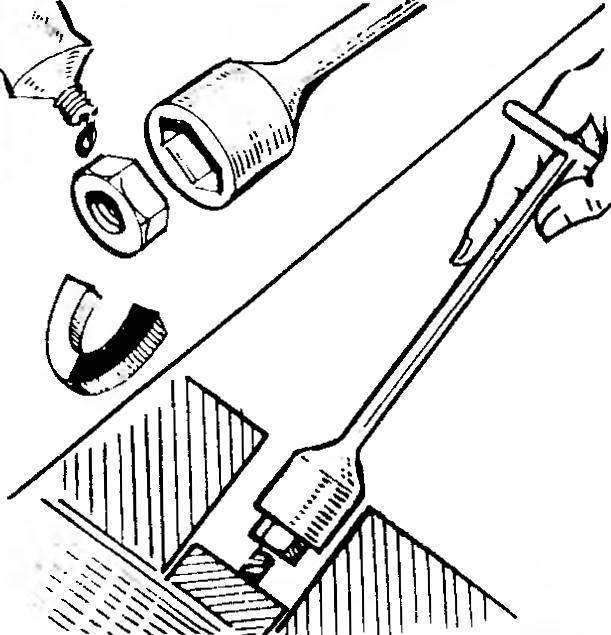 When you need to screw the nut in an inaccessible place, it is more convenient to use the mechanical key. But the nut often falls out, not having to be in place.
There are two ways to keep it in key: if it is steel, attach to the key magnet; if of non-ferrous metal, to stick with any grease or clay.
Recommend to read
MODELIST-KONSTRUKTOR 2006-04
IN THE ROOM: Public design Bureau: V. Wheels. And the cargo on the trailer (2); Gavrilov. Recumbent: hands and feet (4); "Rowing" drive velomobile (5). Small-scale...
TABLE-SLADES
This folding table is very convenient addition to the pantry room or closet where you store tools. When folded, it occupies so little space that he will notice something is not right. I...