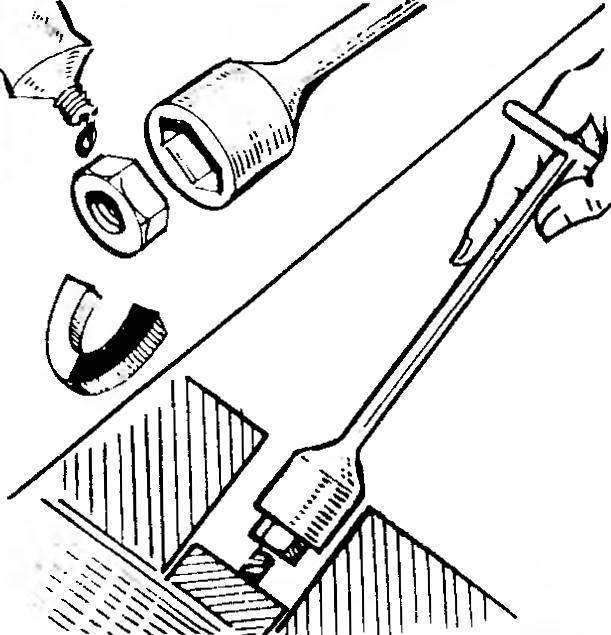 When you need to screw the nut in an inaccessible place, it is more convenient to use the mechanical key. But the nut often falls out, not having to be in place.
There are two ways to keep it in key: if it is steel, attach to the key magnet; if of non-ferrous metal, to stick with any grease or clay.
Recommend to read
CRUISERS OF ITALY IN THE SECOND WORLD
By long tradition, the Italian cruisers, including heavy, have a sort of "whipping boys" in the field of shipbuilding. It's hard to find a review or article 30-ies of the last century,...
"JACK" FOR TIRE
Each motorist had to remove the tyre from the wheel disc to repair the punctured cell. This is not an easy job. I suggest a simple tool to use which is easy and convenient, moreover, it...