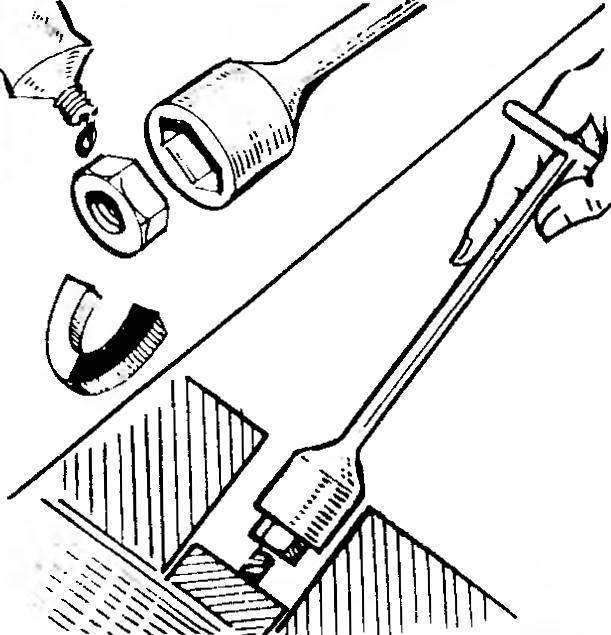 When you need to screw the nut in an inaccessible place, it is more convenient to use the mechanical key. But the nut often falls out, not having to be in place.
There are two ways to keep it in key: if it is steel, attach to the key magnet; if of non-ferrous metal, to stick with any grease or clay.
Recommend to read
Eternal pen
If beautiful ballpoint pen single-use (no refills) spent paste, it can be refilled using a conventional rod and a piece of polyvinyl tape. To begin with pliers or a dull knife remove the...
WINGED TRAINER
To the journal is receiving increasing numbers of letters from modelers who make their first steps in the class RC. And, as a rule, one request — publish a description of the glider or...