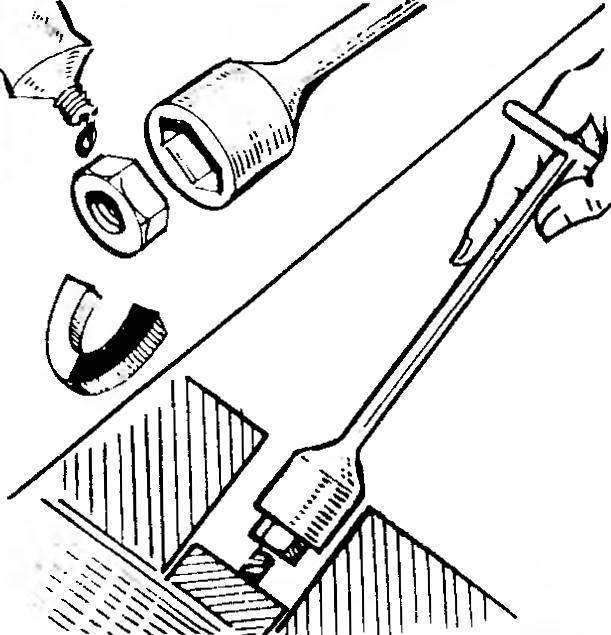 When you need to screw the nut in an inaccessible place, it is more convenient to use the mechanical key. But the nut often falls out, not having to be in place.
There are two ways to keep it in key: if it is steel, attach to the key magnet; if of non-ferrous metal, to stick with any grease or clay.
Recommend to read
SCREW IN AID
The end of the stick in the hole of the butt is held by the wedge. But eventually, the knot loosened and then the axe is to work not only uncomfortable,but dangerous. If time and...
FOR SEA-BUCKTHORN
It is no secret that collection of sea buckthorn is labour intensive. However, it can be considerably easier, having made a simple jig from headpin, attached to the end of the stick.  ...