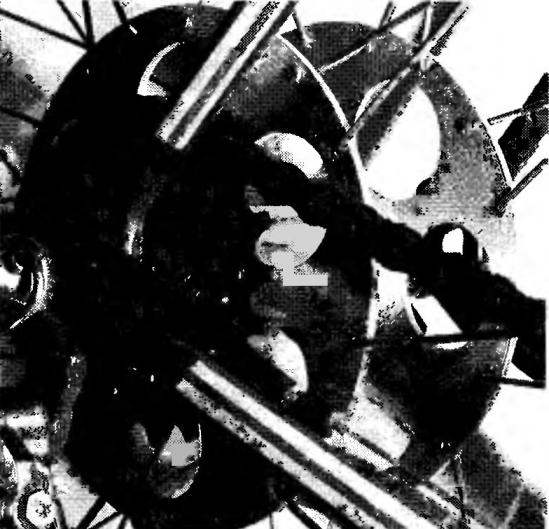 More than two decades of operation legkomotornyh and sports bikes with an analysis of the ongoing failures has allowed us to develop a number of practical recommendations that may be of interest to readers-cyclists. Established, for example, the rear wheel goes down more often than the front. So, the front wheel of my "vsepogodnymi" has successfully passed about 100,000 km It still "feels good".
A very different picture from the rear, the load on which at almost the same as that of the front, the structural strength is much larger.
In addition, the rear wheel of traditional design has several other flaws, significantly reducing the ease of operation: the replacement of broken spokes in the right while moving the bike spicecom "umbrella" is always associated with partial or complete disassembly of the ratchet;
the spokes rear wheel are not interchangeable in length with the spokes of the front wheel;
the online cups of the bearing sleeve is clearly insufficient, with the active use of the bike. Replace them or the whole sleeve Assembly requires complete disassembly of the wheel and the breakup of the flanges.