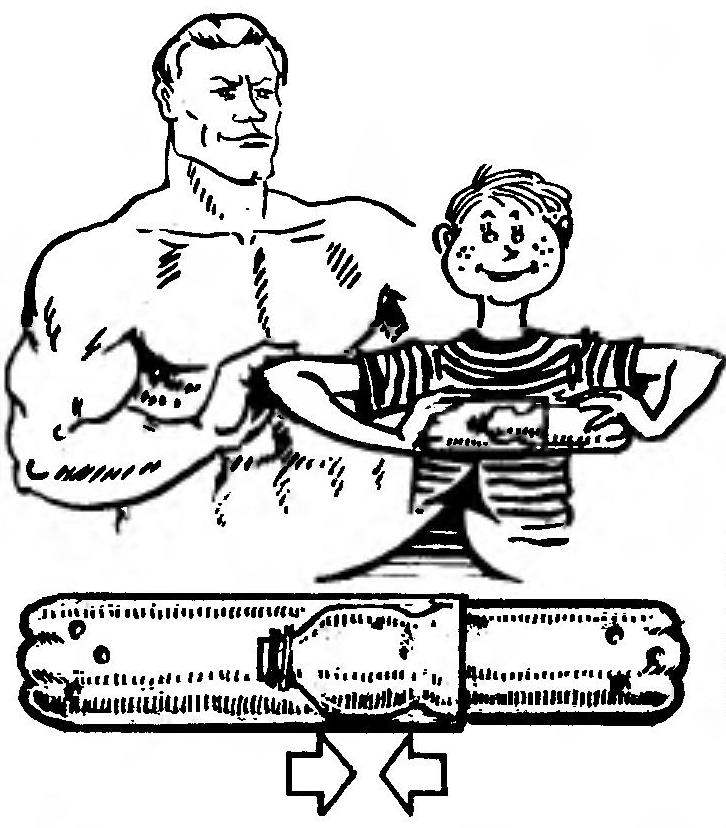 If you pick up a-liter plastic bottles of diameter to one (cut) densely entered second, you get the original expander, exerciser for the muscles of the hands. Adding to the bottom of any of these several holes, you can adjust the force required to compress and stretch. I used the bottle from the water "Darida" and "Berezinsky" turned out pretty well.
A. VINOGRADOV, Mogilev, Republic of Belarus
Recommend to read
THE WIRING IS INVISIBLE
Typically in any room can be hung not more than one ceiling lamp. And architects and builders for some reason believe that the ceiling is appropriate only one chandelier, and for local...
SIMPLE AND RELIABLE
Not often, but sometimes: spin rubber motor on the model, and suddenly it breaks. And it brings a lot of trouble. However, more recently, the fuselage of this "accident" is not suffering...