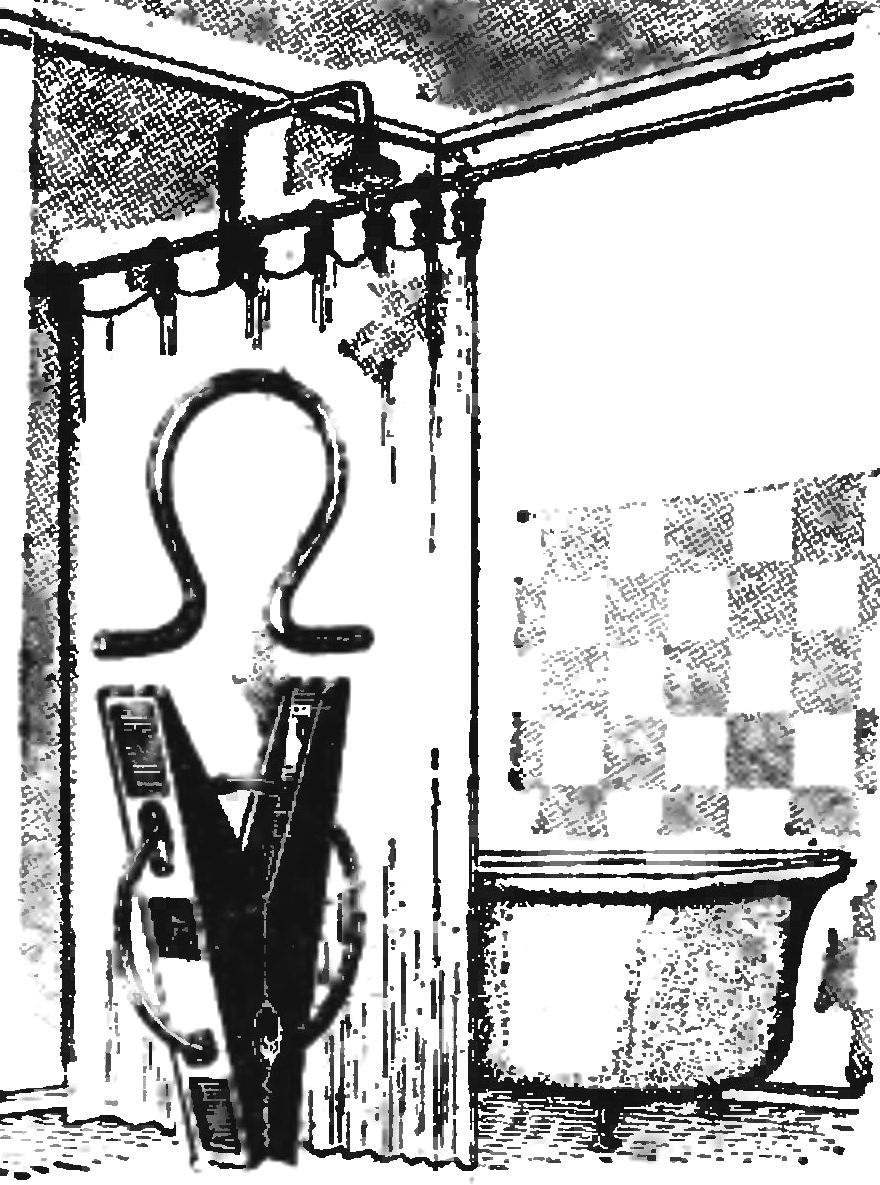 Making repairs in the bathroom, I thought, as if to hang a curtain rod from the film? After all, the intended metal "dog" with a wire "loops is designed more for the cord or ring, in addition, when they jerk their "teeth" gradually "cut" the tape. A good "holder" turned out of the plastic clothes pegs are Useful, they are the photographer for drying films.
E. SAWICKI, Korosten
Recommend to read
WHEN WE RAN OUT OF SHAMPOO
You have repeatedly placed the tips where can I find the use of plastic containers of shampoo. I don't throw it away. Those that phobophile diameter, use as holders for rolls of paper,...
NEW OLD UMBRELLA
Folding umbrella is much more comfortable, against this one can hardly argue. Meanwhile, to alter a simple umbrella in the transforming is not so difficult. First of all, the umbrella...