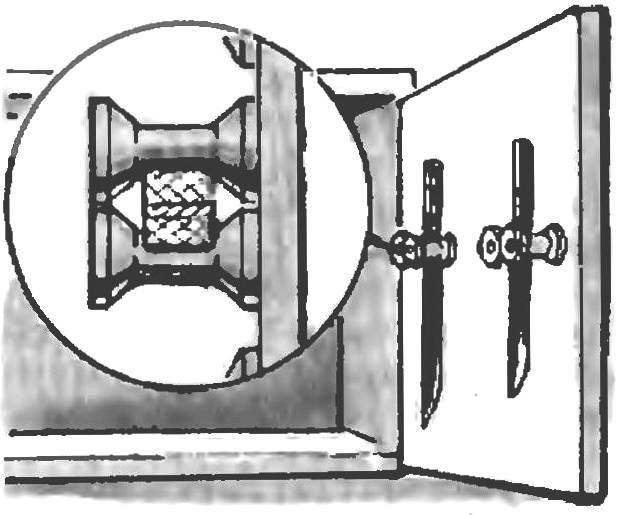 If you have accumulated empty empty threads, use them to make convenient holders of knives on the inside of a kitchen shelf or cupboard, it is Sufficient to attach two coils close and peculiar sheath ready.
Recommend to read
MIGOMOBILE FANTASY? TRUE!
A small group of enthusiastic scientists and engineers of the Department of theoretical mechanics of the Kursk Polytechnic Institute, working on the creation of an engine operating...
WEATHER ICON
It is known that under the influence of moisture flat sheets of paper or cardboard several diverging and begin to warp. This quality can be used for production at home is simple device,...