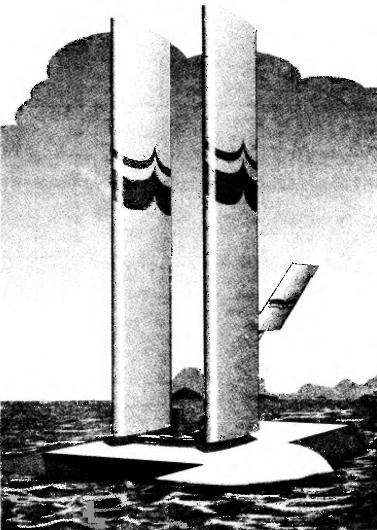 Sailboats of class "P" are popular among modelers of the school. Indeed, these yachts-promocode with all their Aero – and hydrodynamic perfection does not require expensive remote control equipment, moreover, in this class of ship modelers-designers can realize their wildest design dreams.
A rigid sail-wing has long been used in the yacht class "P" as a highly efficient propulsion. Among its advantages primarily include high aerodynamic quality and consistency of its shape, which favorably affects the speed and stability of motion, and hence the course.
In the "Modeller-designer" has repeatedly published materials on the Coleoptera sailing. Today we talk about another one design yacht class "P", which at high speed is able to go the distance with minimal deviations from the desired course.
To take up the construction of this model is best for two-Threesome — matrix method of forming the hull is most suitable for manufacturing small series of yachts.
The design of the proposed sailboat charm. Thus, the geometry of its body borrowed from the high-speed three-point hydroplane, but the engine of the yacht is a self-oriented with auxiliary sails-the stabilizer system of Diptera, resembling biplane box (if you use aviation terminology).
Swivel mount pairs of sail-wings, allowing them to samoustraniajutsia at the optimum angle to the wind in a sufficiently wide range of courses, but when you change the speed of a sailboat or the direction of the wind sails will automatically occupy the desired position. Some disadvantage of this scheme is its "dvuhseriynoy" — when the fresh breeze model is easy glissirovat, but with the weakening of the wind model continues to move in displacement mode at a lower speed.