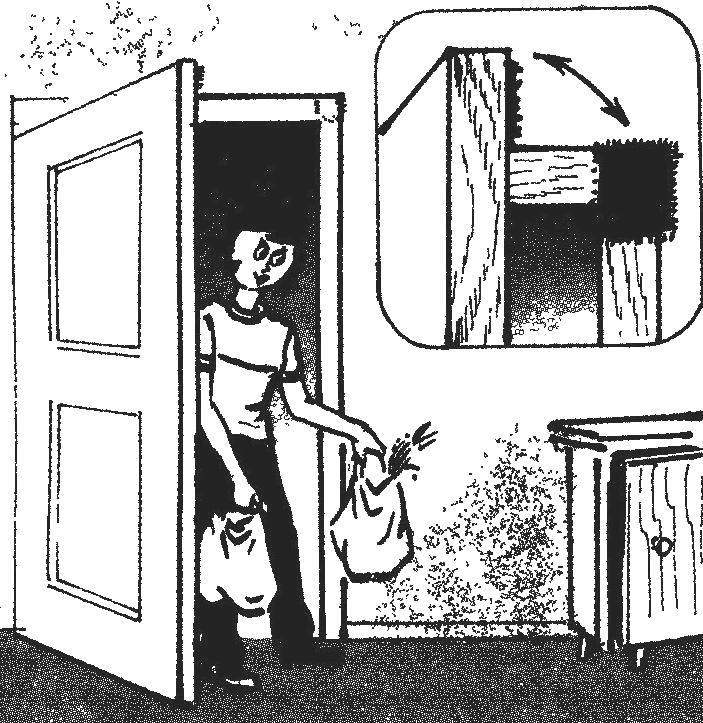 Such a request is not required if spontaneous opening the door at the cottage or in the Cabinet to supply respective halves of the Velcro "burrs" or magnet from the kitchen shelves: the mate is attached to them where they will be when closing.
V. GOLOVASHIN, Rybnoe, Ryazan region.
Recommend to read
BRUSH WITH EPHESUS
As a guard on a sword and protects the hand during a fight, and this simple device will protect it when working with a brush. Plastic bottle is cut open and his mate put on a pen — get a...
MAGNET AGAINST THE WIND
To open window the window is not closed under the impulse of the wind, it is easy to establish a kind of brake, which would not allow it to close, and left at least a crack. On the...