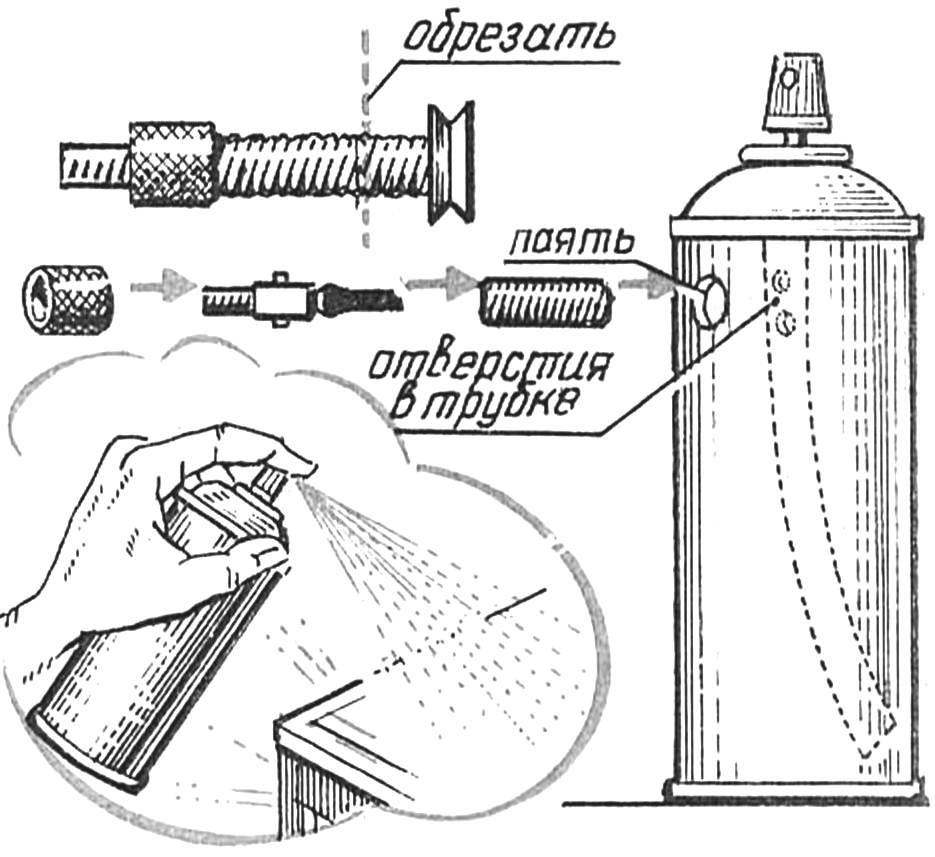 Do not rush to dispose of used aerosol cans. They still serve. In the case that a hole is drilled Ø 8 mm, which are sealed cropped fitting nipple from Bicycle inner tube. Through it is filled with required liquid (paint, varnish, etc.). Inserting the nipple, and filling the balloon with air using a Bicycle pump, get the sprayer ready to work.
I. FILATOV, Voronezh
Recommend to read
WITHOUT LEAKAGE
Pumping a Bicycle tire pump regular takes often more time than similar work at the motorist. The main reason is air leakage through the connecting rubber tubing to the pump and the...
WHY WOULD AN ARTIST CURLER?
To restore the "hair" rassohnetsya brushes is possible, having moistened it with water and pulled from the handle with a rubber band. Excellent "curlers" are, in particular, of the...