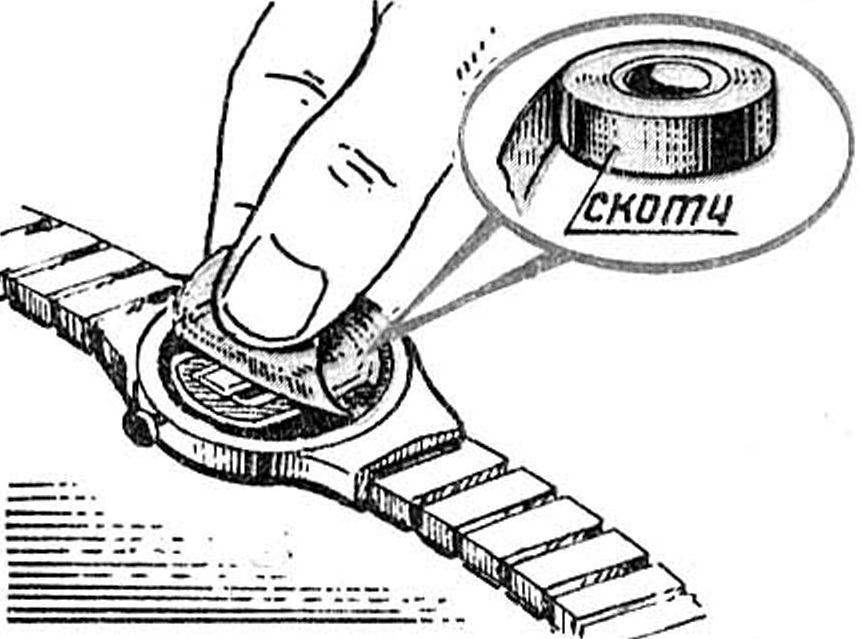 If you stick to the glass electronic clock transparent sticky film type "Scotch" or used for pasting of books, it will increase the life of the glass and protect it from scratches.
D. CHISTYAKOV
Recommend to read
A BOOK OF FISHERMAN
Anglers usually take spare hooks, pouring them into glass vials under of pills in different boxes or just hooking the cuffs over the clothes. I recommend a more simple and reliable way...
END-EXPRESS
For more convenient use of masking tape or duct tape, there are special tapes with a knife, not giving to the same after use to stick the remaining end. In the absence of such a device...