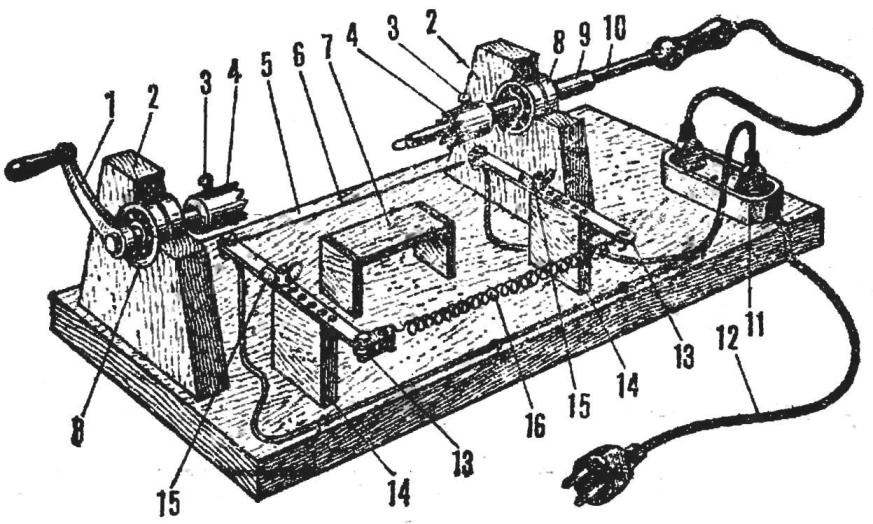 What processing methods but use the young technology for the manufacture of shells of rocket modeling! The most affordable and waste — vikla CA on the blank paper cylinder, master, "the one receiving a novice can just a few classes. For more complex models, especially copies, it is necessary to use a metal mandrel, fiberglass and epoxy resin. To make such tooling without a lathe, you might need it and when processing fairings models.
In our circle we gave up all those ways in favor of one that allows you to quickly and accurately cut out the hull from foam.
For the manufacture of shells, we use a homemade machine. It consists of a frame — solid wood plate, which has two wooden racks — front and rear headstock.
In the front fixed two bearings, they are steel stud with thread on one end. She screwed the Chuck, lock it with the screw. On the opposite end of the stud impaled arm, which can rotate the workpiece around the longitudinal axis.