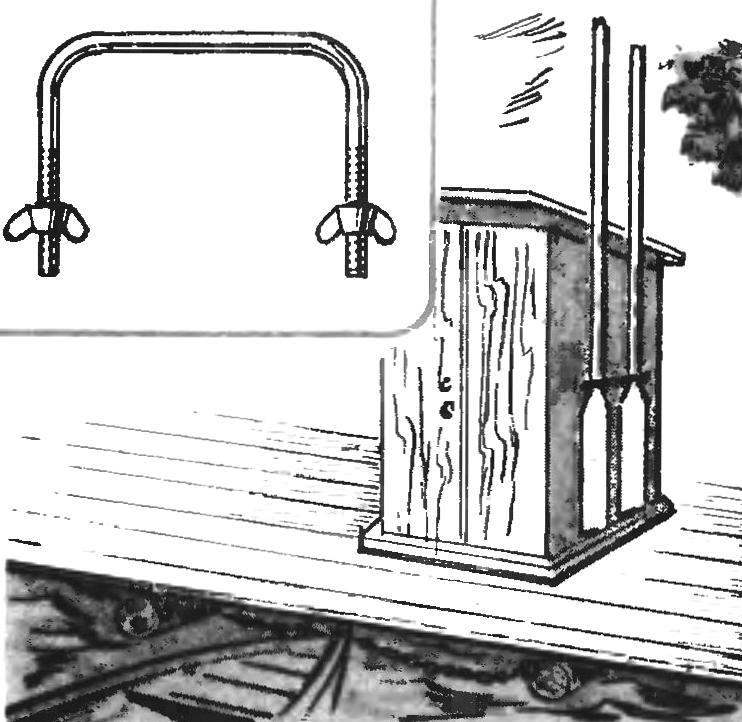 Berths for motor boats usually build boxes, cabinets for storage engines. But in fact no one motorboat will not go sailing without oars. And where to store them for return: box-small. I adjusted the oars to the side, the wall in which a hole under the bracket covering the handles of the oars have blades and screw sheep on the inside of the box.
Recommend to read
Horned adjustable
This upgraded wrench I use for many years and I think it is very convenient. Drill a hole and his lips pressed to two steel pins, I was a versatile tool to unscrew and also hidden castle...
LABEL-TIP
How momentous or simply memorable moments are stored in the slides, carefully Packed you in the plastic frames that are stacked in a special or adapted under them boxes. To organize or...