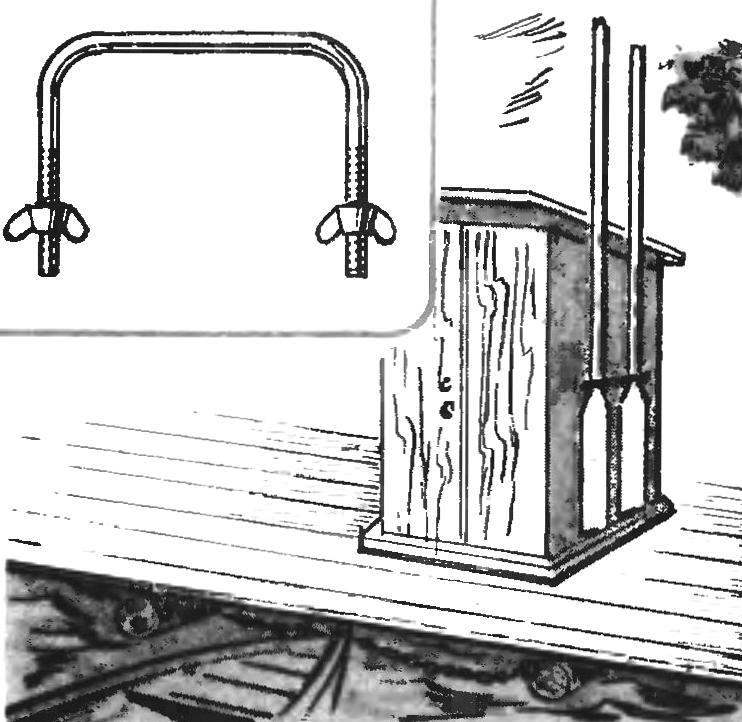 Berths for motor boats usually build boxes, cabinets for storage engines. But in fact no one motorboat will not go sailing without oars. And where to store them for return: box-small. I adjusted the oars to the side, the wall in which a hole under the bracket covering the handles of the oars have blades and screw sheep on the inside of the box.
Recommend to read
LIKE PINS IN A CUSHION
Sewing needles save usually stuck in the pads. The same principle can be stored and some carpentry and locksmith tools. Just "pad" for them should not be made of cloth and wool, and...
FREEZER-STAND-IN
To expand the scope of the freezer possible upgrades of your refrigerator. To do this, simply bend from thin sheet metal (even without soldering) tray the desired volume, the height of...