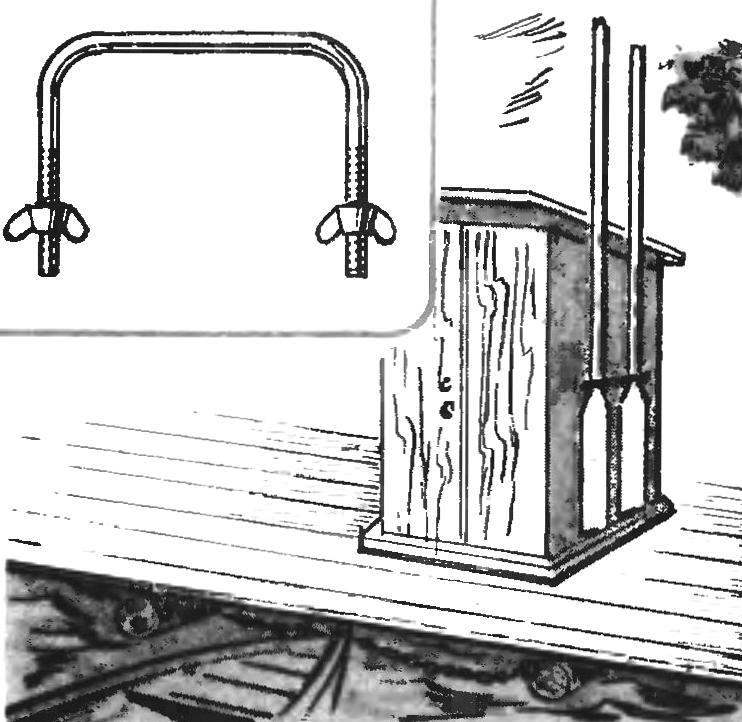 Berths for motor boats usually build boxes, cabinets for storage engines. But in fact no one motorboat will not go sailing without oars. And where to store them for return: box-small. I adjusted the oars to the side, the wall in which a hole under the bracket covering the handles of the oars have blades and screw sheep on the inside of the box.
Recommend to read
THE MODEL IS CONTROLLED BY LIGHT
The electronic device described in mi readers, you can install on the toy, equipped with a separate drive for each caterpillar: tank, lunar Rover, Lunokhod. The model moves with...
"PROSTHESIS" POINTS
The most frequent case in "bespectacled" — breaking the joint of a pair of glasses. Sometimes there are such designs that any can replace or repair is not possible. Offer a universal...