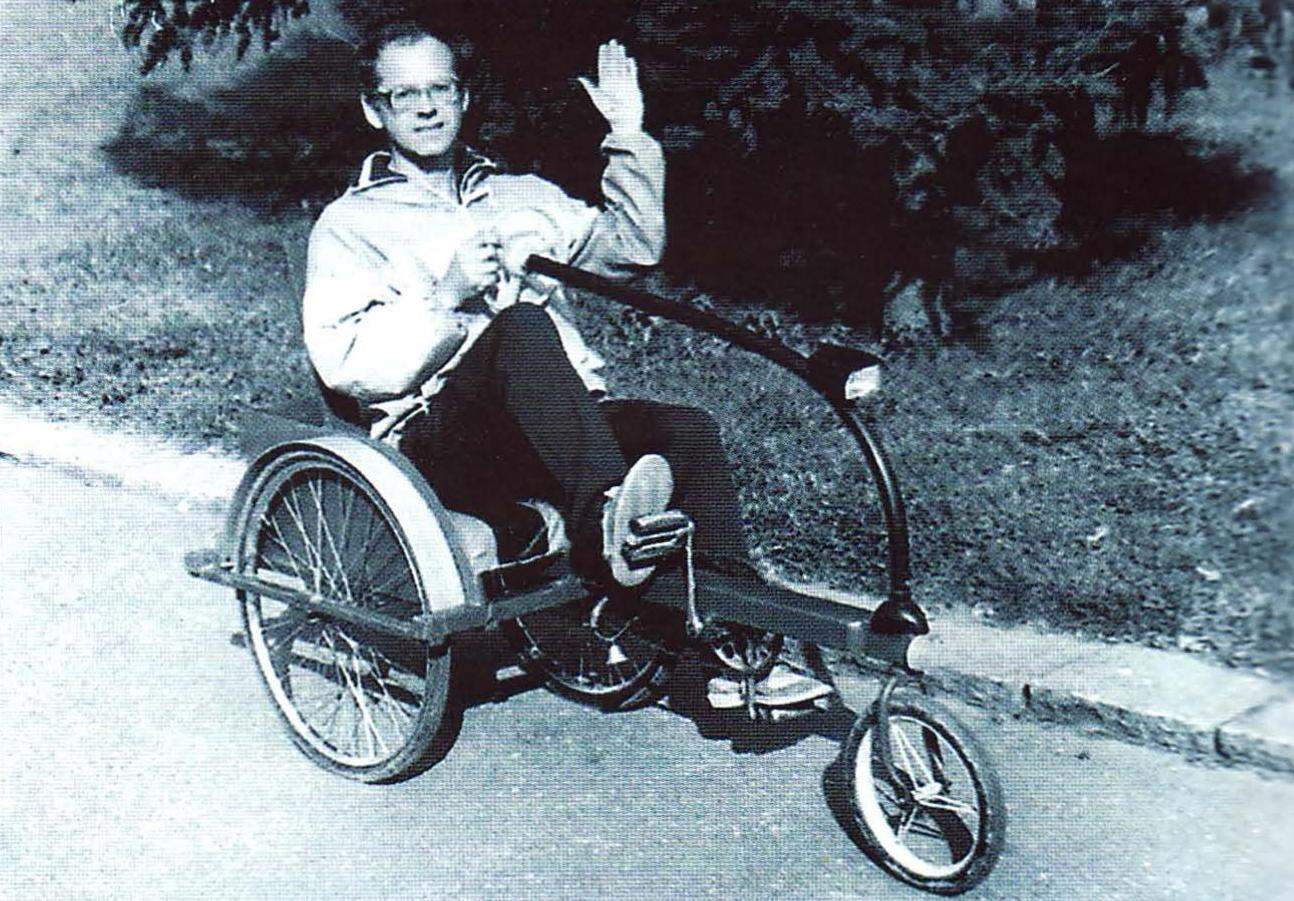 Recumbent I've collected over the ten days together with their children and we called him "Grasshopper". Rear wheels have "Grasshopper" — from Bicycle "the Schoolboy one of which is driving. The ends of their common axis attached to two spars, made from cuttings of hockey sticks with a cross-section 30×20 mm, which, in turn, are connected a nylon thread impregnated with epoxy resin. Cross two wooden slats cross-section 40×35 mm. This frame is fixed with the same glue and large screws on the pole — aspen-bar-section 70×50 mm. In the middle of the drawbar carriage mounted drive unit, and the front end connector of the steering wheel from kids bike. Control is via a lever associated with a fork. On the frame of the seat, and behind him is a small box in the trunk. Structural weight — 25 kg.
A. KORCHEVSKY Vitebsk
Recommend to read
TRACTOR AS THE TRACTOR
F. Slavin from the village Malesina Kurgan region gathered his hands, using the components and mechanisms of various scrapped or abandoned motor equipment.   Engine—DT-25 diesel,...
MODELIST-KONSTRUKTOR 2009-11
IN THE ROOM: Public design Bureau N.Kurbatov. ECONOMIC "BEZDOROZHNIK" (2) Small-scale mechanization V. Hort. VEGETABLE HARVESTER (6) Furniture with his own hands B. Revsci....