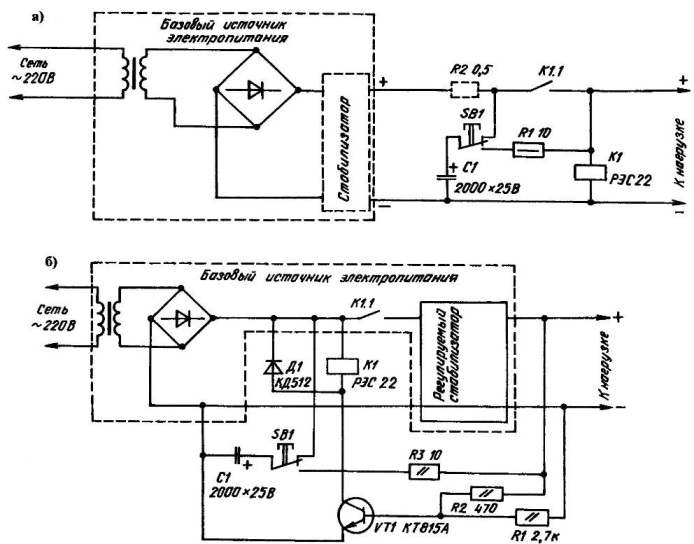 Modern charger (storage) and power supply units (PSUs) are equipped, as a rule, electronic protection against short-circuit (SC) output. However, in Amateur practice and meet simple network sources of electricity, consisting of only the step-down transformer and rectifier. The necessary components to complement their electronic protection sometimes the road is not for everyone and not always available.
But even in a state of the art, it would seem that blocks and devices with parametric or compensation power voltage stabilizer electronic protection also sometimes turns out to be clearly not up to par because of thermal overloads to the controlled transistor. It turns out that the smaller the output voltage is set here, and the closer to the maximum current consumed by the load, the faster the heat. To limit the flow of short circuit current transition to the current mode of operation of such a semiconductor triode. As a result, breakdown of the transistor and the output of the whole power supply down.
Offers a simple Electromechanical protection short circuit protection using relays or circuit breakers of multiple actions (for example, an automatic fuse housing counter — AVM). Advantages of such protection are: simplicity, lack of expensive semiconductor devices, guaranteed galvanic isolation of the load and the power supply voltage. The disadvantage is inertia. Thus, the performance of relay protection is about 0.1 s, using the AVM — 3 p. However, in practice this is often sufficient.