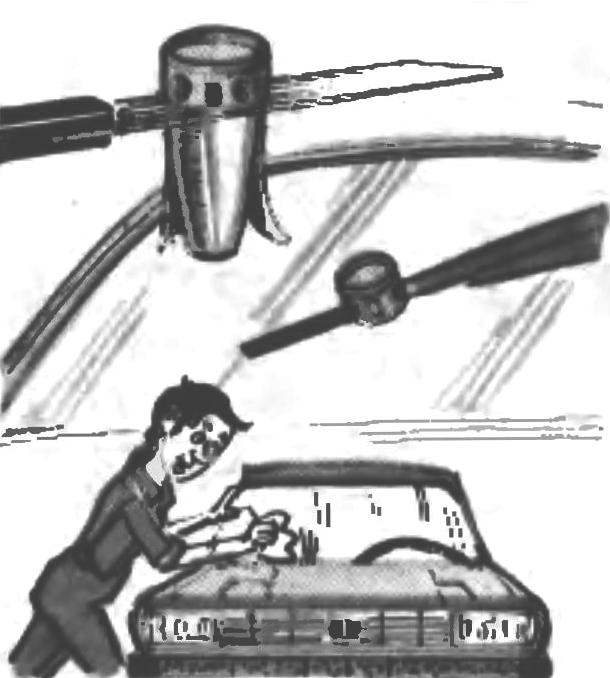 Any motorist knows if the wipers are or as they are commonly called "wipers" is removed, the windshield can get scratched if you accidentally turn on the remaining metal collars For protection from this there are special nozzles, however, they are expensive for such simple parts, so many put their "notions" of plastic or rubber.
I modified this shotgun wads 12 gauge but not with any but with three slits with a Knife cut the petals and the resulting cylinder of one of the slots pulled on a leash "janitor" so he turned away from the glass and not interfere with the wear of the brushes.
The caps will fit to any car: my "Muscovite" and like I made friends for "Volga" and "Zhiguli" the sixth and eighth models.
STAROSTIN, g Saint Petersburg
Recommend to read
HELPFUL BRUSH
To clean the inside of the tube or a long narrow cavity is not so simple. This can help "brush" like how to wash their bottles, only to make it necessary from segments of a steel cable....
LARGE IN THE SMALL
— All big things in life starts small. And it's small already in your hands. Because you see a little further and a little deeper than your peers. Do not forget that in any work the main...