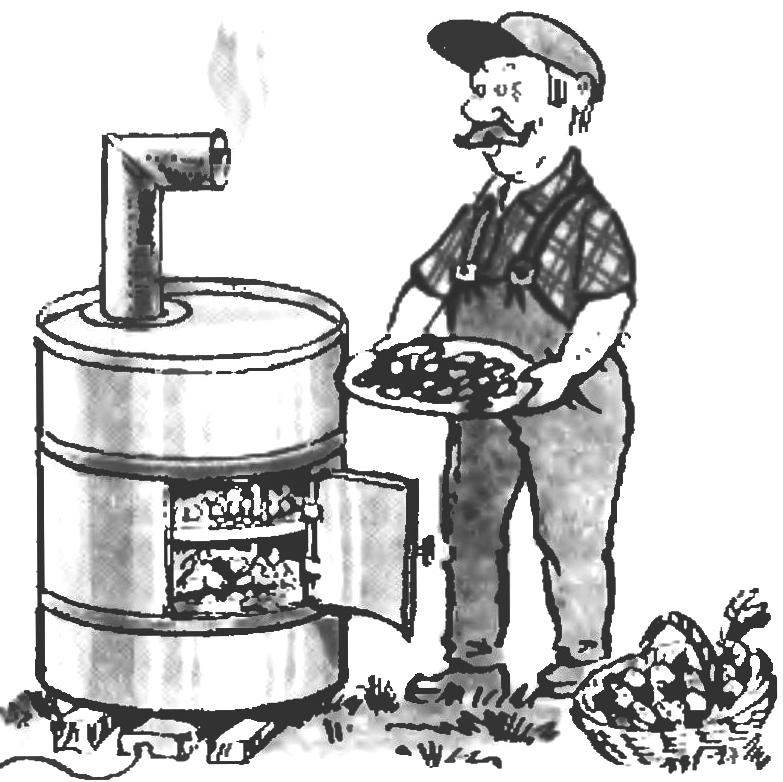 For its equipment fit any barrel Inside arrange mesh shelves outside the exhaust pipe with a valve on the bottom set the oil heater. Herbs plant or fruit first, provyalivayut in air and then brought to readiness in the Dryer. If to build more, and the thermostat th get the automated cycle. This dryer is suitable for Smoking if the bottom feeding the smoke from smoldering logs and hardwood sawdust.
Recommend to read
TABLE – POHREBETS'
In recent years a proliferation of different thermostats for storage of potatoes and vegetables on the balcony or in the loggia. No doubt, such "cellars" help people eat a healthy diet...
TO LOOP DID NOT SING
Get a new apartment, faced with such unpleasant phenomena as a creak of door hinges. Tried, removing the doors and hinges lubricated to eliminate the defect, but there it was. It turned...