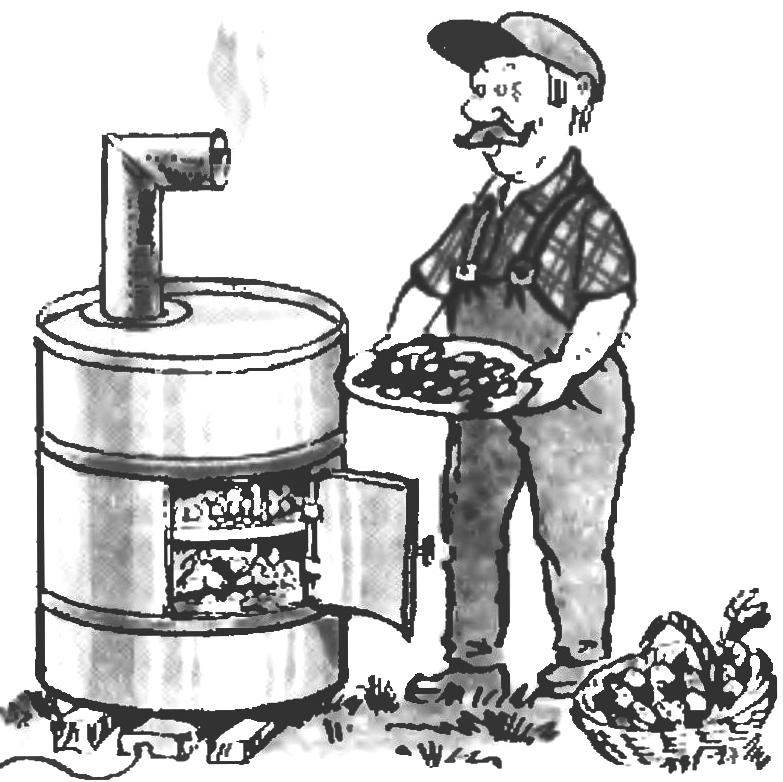 For its equipment fit any barrel Inside arrange mesh shelves outside the exhaust pipe with a valve on the bottom set the oil heater. Herbs plant or fruit first, provyalivayut in air and then brought to readiness in the Dryer. If to build more, and the thermostat th get the automated cycle. This dryer is suitable for Smoking if the bottom feeding the smoke from smoldering logs and hardwood sawdust.
Recommend to read
AS FROM A TUBE
When sealing cracks and crevices, repair wooden and metal surfaces many assume to use nitroshpaklevok: it quickly hardens. But precisely because of this, the quality of the retrieved...
CONSERVING WATER
It so happened that I had to raise three boys. Well, boys — "always dirty hands and, as a consequence, dirty valves on the taps. Besides, Junior just does not hold up to the sink. And...