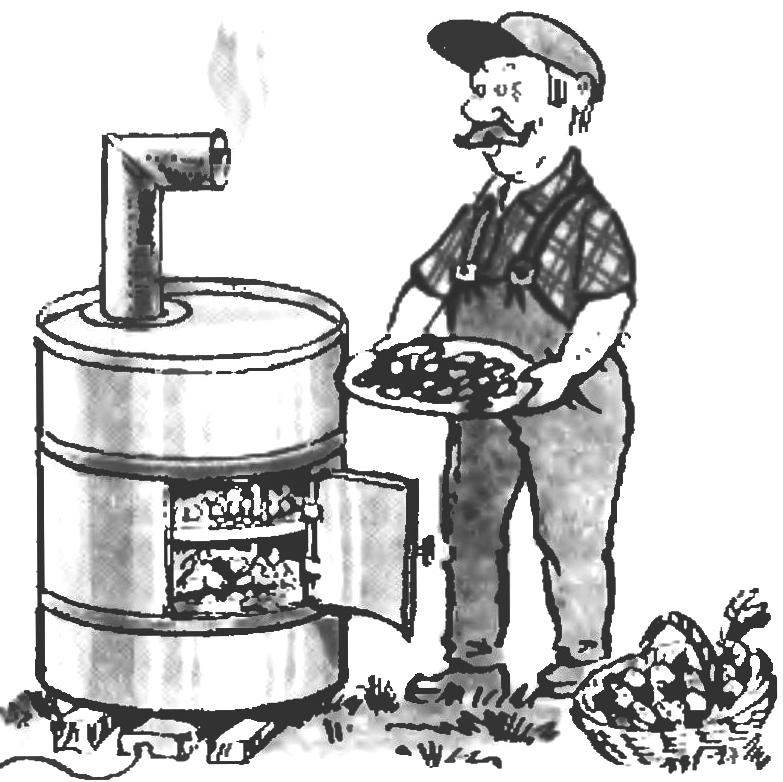 For its equipment fit any barrel Inside arrange mesh shelves outside the exhaust pipe with a valve on the bottom set the oil heater. Herbs plant or fruit first, provyalivayut in air and then brought to readiness in the Dryer. If to build more, and the thermostat th get the automated cycle. This dryer is suitable for Smoking if the bottom feeding the smoke from smoldering logs and hardwood sawdust.
Recommend to read
SKITTLES-BILLIARDS
This game develops accuracy, shot power and a good eye. It is easy to manufacture, at the same time original. In any case, none of the guy this attraction you will not find.   The...
VACUUM CLEANER FOR OIL
As you know, in order to drain the automotive engine waste oil, have to drive the car on the rack, or to use the repair pit. However, if the garage has quite a powerful vacuum cleaner, a...