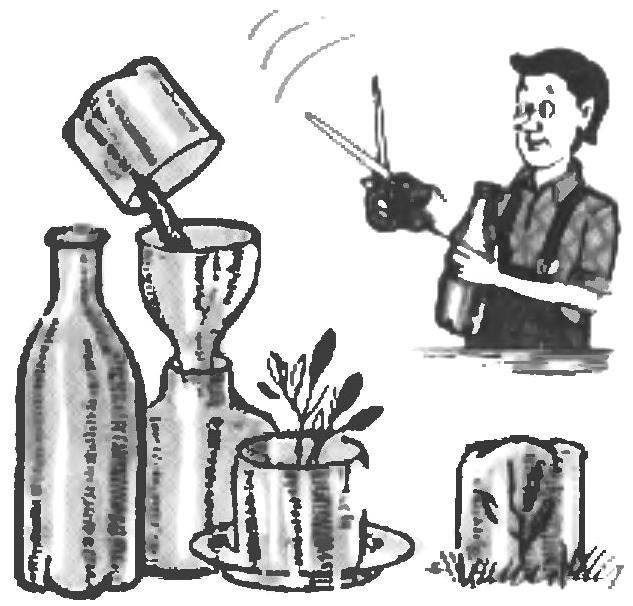 Large plastic bottles of beverages which are colloquially called bubbles, is a wonderful semi — finished products for a variety of home-made articles.
I commonly use them cutting into parts depending on naznachenija. For instance, cut off and inverted top of a bubble— ready funnel, and bottom — a temporary Cup or pot for seedlings (only the drain hole to drill), or even a mini-greenhouse to cover if they planted the plant.
Recommend to read
IN BATTLE WINS DESIGNER…
The lightest balsa frame, powerful nitro engine made with your own skilled hands and is able to "pull" almost weightless Model in almost all its evolutions... Are models of air combat's...
MICROMEMORY
Sketch small motomobile truck, about which speech will go, I found in an old folder during the big tidy-bulkhead in garage archive. They are inspired by memories of the days when the...