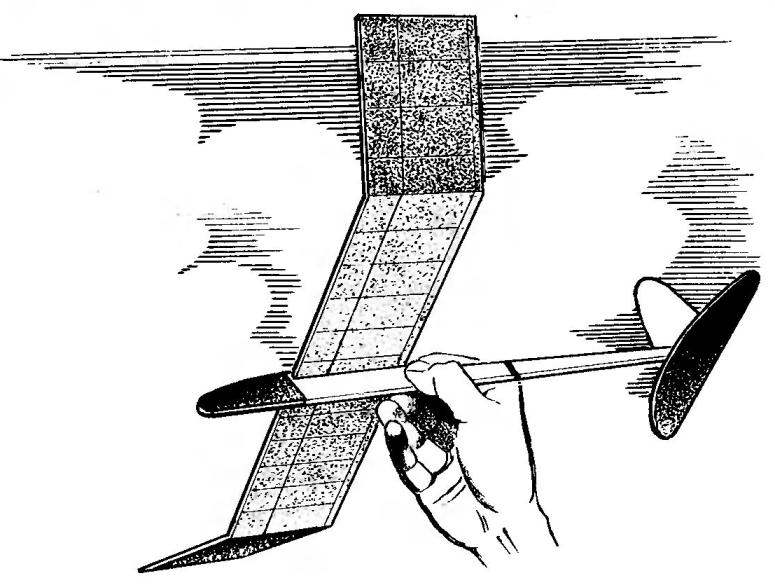 Throwing gliders enjoy enduring popularity among modelers — both beginners and experienced. The fact that these miniature models have performance more solid aircraft — they are capable of when you start hand to gain a height of over 20 m, hold steady to the "terms" and sometimes too far from the start.
Classic throwing gliders have celebarty design, however, is currently more common models with a stacked wing. It is often the balsa is replaced with composite materials on the basis of brand PS foam, veneer, fiberglass and epoxy resin.
Today we want to acquaint readers with the description of the design is very "volatile" throwing glider, prepared using materials from the Czech magazine "Modelarz and model". I want to warn readers that this model can be built on any technology and of any material — the only important respect anovich data alignment and geometry of the airframe.