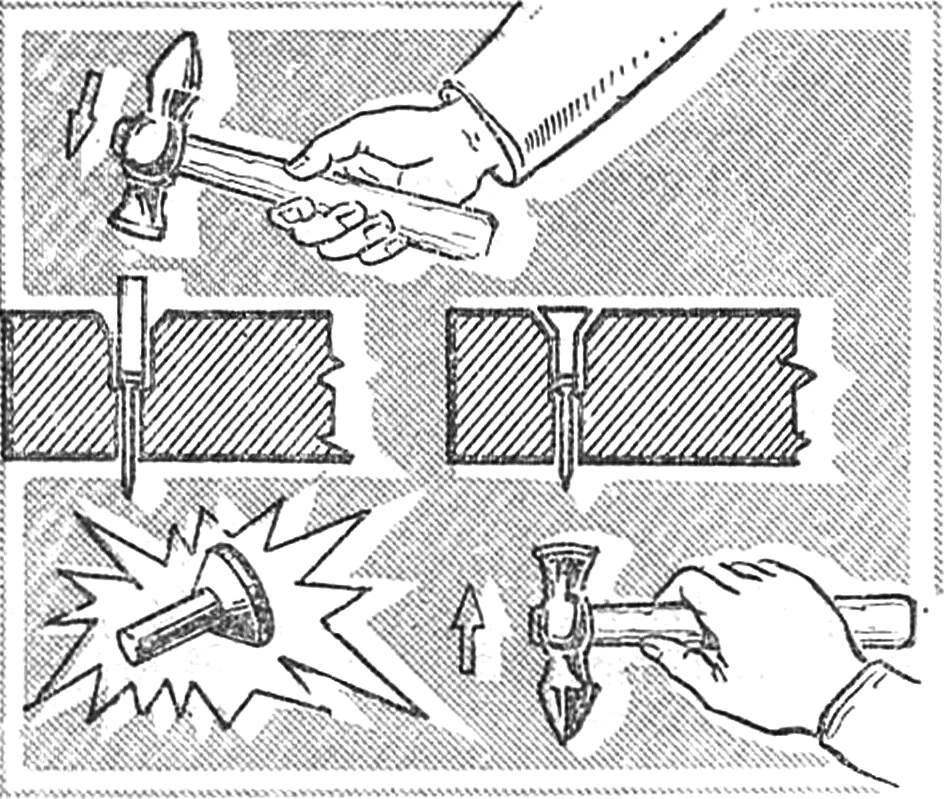 If the steel bar drill a hole the same shape of the desired rivet, its manufacture takes only a few seconds, two or three blows with a hammer to cut aluminum wire inserted in the hole, and the rivet is ready. So it is convenient to extract out of shape, drill the bottom bar one hole and before inserting the workpiece to pass through the nails.
A. ZHURAVLEV, Apatity, Murmansk region
Recommend to read
HPP ROBINSON
Near the base camp in the district of Tsugaru passes along with the tourists, I have built mini-hydroelectric power plant with a capacity of 15 W and voltage 220 V. This is sufficient...
MODELIST-KONSTRUKTOR 1986-04
CONTENTS: Yuri Stolyarov. Forum of creative daring (1). Public KB "M-K": V. Kondratev. SLA-85: analysis and prospects (4). Small-scale mechanization: O. Ostapenko. Can motor-plow...