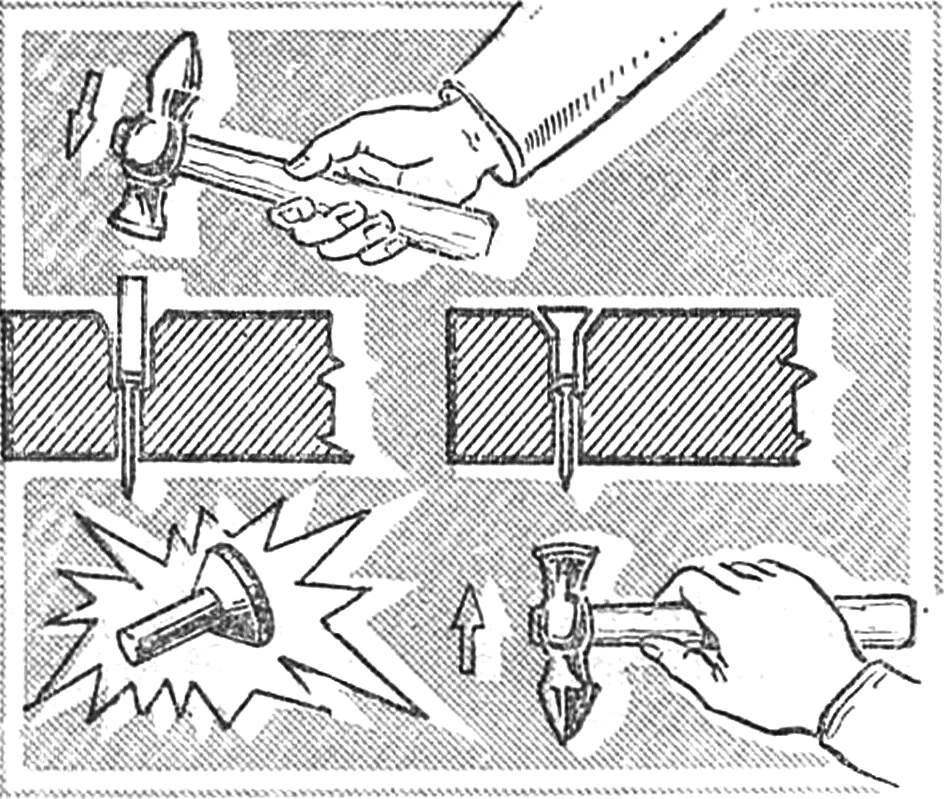 If the steel bar drill a hole the same shape of the desired rivet, its manufacture takes only a few seconds, two or three blows with a hammer to cut aluminum wire inserted in the hole, and the rivet is ready. So it is convenient to extract out of shape, drill the bottom bar one hole and before inserting the workpiece to pass through the nails.
A. ZHURAVLEV, Apatity, Murmansk region
Recommend to read
PLIERS WITH SPRING
Work with pliers, side cutters or other similar tools will be significantly easier if the plastic knob to insert a spring made of cut steel wire with a length of about 150 mm.
CASSETTE FOR DRILLS
Convenient cassette for storing drills will work if household plastic jar with a simple screw-cap or paste is processed under the dimensions for hardwood timber with pre-drilled blind...