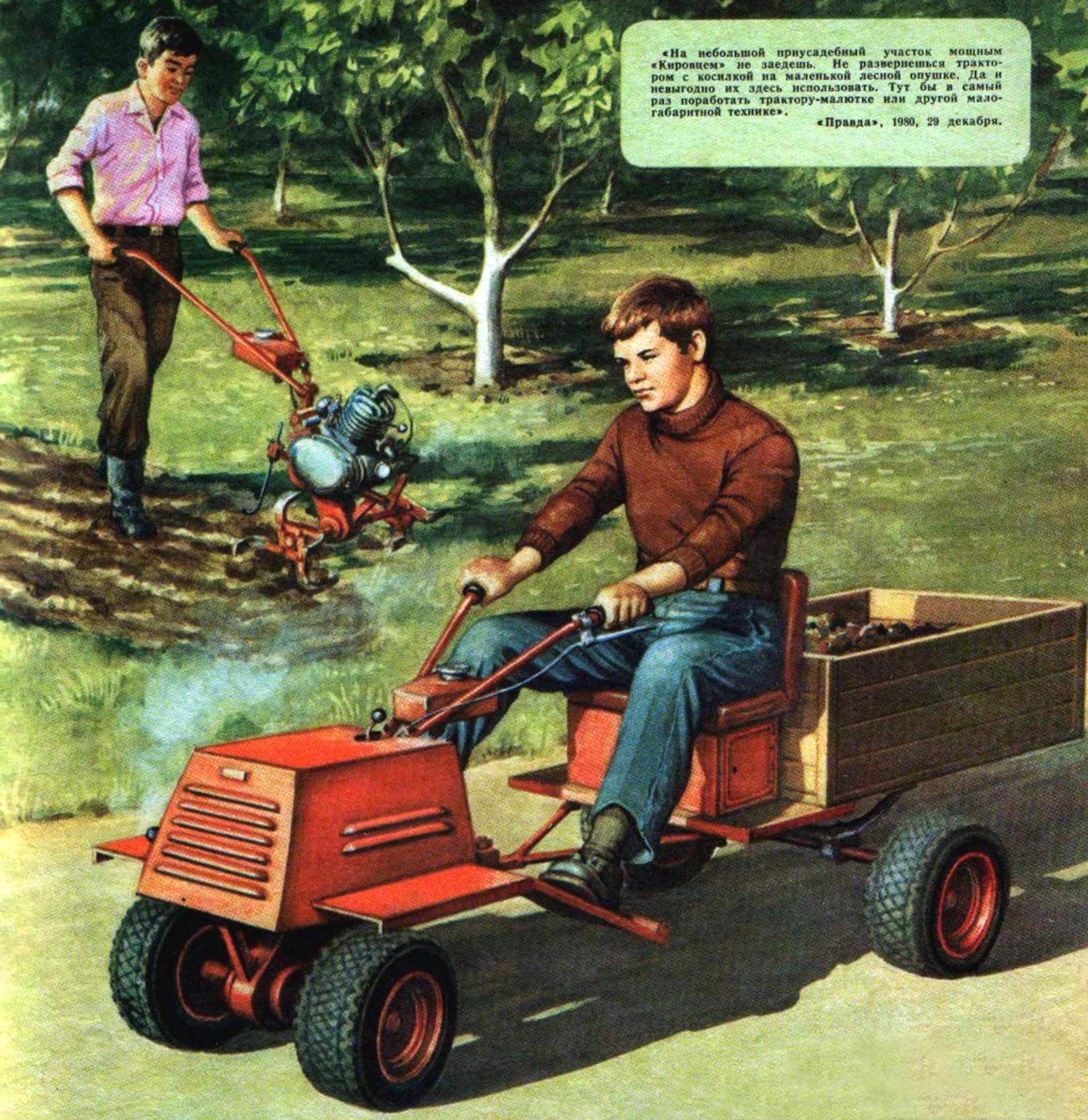 For the treatment of soil created a lot of mechanical devices greatly facilitate this process. Here and motology, and microfracture, and mechanized hoes… of Course, each unit is calculated to handle certain areas: mitotracker, for example, suitable for sufficiently long runs, for plots smaller, more suitable motor-plow, but a small garden it is best not to plow, and… mill. The aim of our present publication is to acquaint you with the design of simple metafrasi. As the power unit it is possible to use any engine from the W (W-52 W-58) with a working volume of cylinder is 50 cm3.
Cutting tool (cutter) Assembly assembled from steel strips with a cross-section 5X40 mm. On each of the cutters will need eight pieces. Strip bent in the form of the letter G and the M6 bolts are interconnected to form four crosses. The latter are welded in pairs to the two bushings with inner holes in the form of hexagons.
The basis of the frame motores — steel frame, which houses one of the delay stages of the chain gear. The box is welded from plates 4 mm thick and two bearing housings located in the lower part. At the top of the box cut two holes, through which the intermediate shaft. The latter rotates in two bearings (205), disposed in two buildings, each of which is welded from steel plate 5 mm thick and also steel rings. Corps can navigate the box through oval holes on the plate — it gives the possibility to tighten the chain connecting the sprockets of the working and intermediate shafts. For fixing the selected position, there are two threaded studs welded to the plates, bases, trim with holes-eyelets and two nuts with washers.