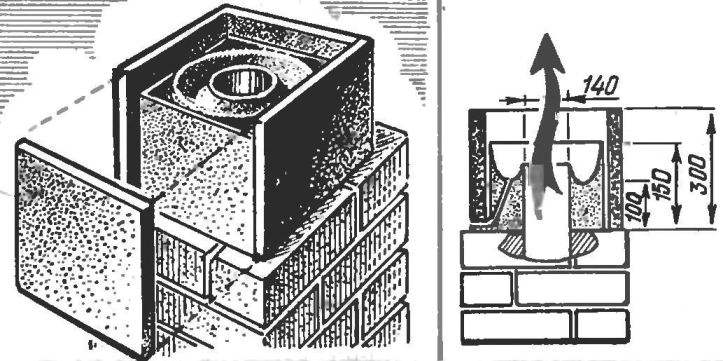 Using four basalt plates with a size of 300X300 mm and a small amount of cement, you can quickly build a "hat" over the chimney the DPJ improve the drawing. It serves as the DPJ waupelani and "tightening" of the wind, which thus drags and the smoke from the chimney. To inside was not going water at the base is qunit. Danger of driving with snow is not, as he twit from the heat.
Recommend to read
THE BALL INDICATOR
If, during the filling of high capacity water (e.g. drums) intended for watering the garden, throwing a rubber ball of small size, its appearance over the edge of prompts to close the...
WATCH YOUR FINGERS!
To protect the fingers from accidental hammer blow, enough to produce a simple holder for the nails. In the metal plate with a length of approximately 100 — 150 mm is necessary to saw...