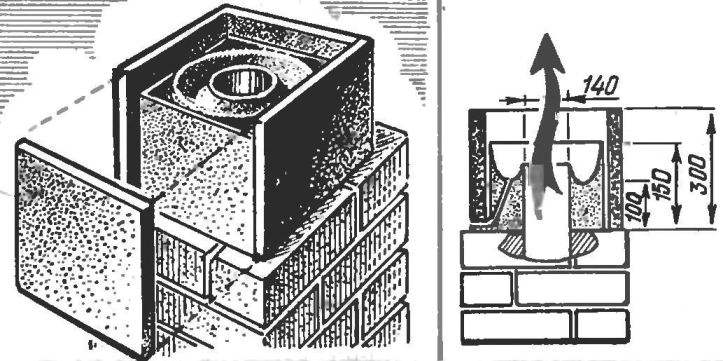 Using four basalt plates with a size of 300X300 mm and a small amount of cement, you can quickly build a "hat" over the chimney the DPJ improve the drawing. It serves as the DPJ waupelani and "tightening" of the wind, which thus drags and the smoke from the chimney. To inside was not going water at the base is qunit. Danger of driving with snow is not, as he twit from the heat.
Recommend to read
TRICYCLE "FRIENDSHIP"
(The end. Beginning at No. 10, 1973) In the tenth issue of the magazine, readers got acquainted with the General layout of the three-wheeled micro-car, only "Friendship" design...
COMFORT FOR THE FISH
This scheme will be useful for those who grow in the aquarium ornamental fish. As you know, aquarium Pets should be illuminated most of the day. Industry produces automatic timers,...