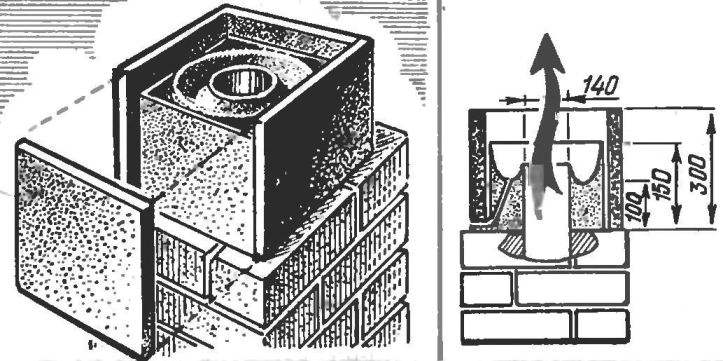 Using four basalt plates with a size of 300X300 mm and a small amount of cement, you can quickly build a "hat" over the chimney the DPJ improve the drawing. It serves as the DPJ waupelani and "tightening" of the wind, which thus drags and the smoke from the chimney. To inside was not going water at the base is qunit. Danger of driving with snow is not, as he twit from the heat.
Recommend to read
"MIXER" FOR CONCRETE
In two nights I made a simple, but powerful concrete mixer, which greatly facilitates and accelerates operation in suburban buildings. I was building a garage from concrete blocks with...
LEAST FAVORITE SHIPS OF THE KAISER
1888, the coronation of Wilhelm II, last Emperor of Germany, claim to very much, which has plunged his country into the bloodiest in the entire history of the Earth, war ended in...