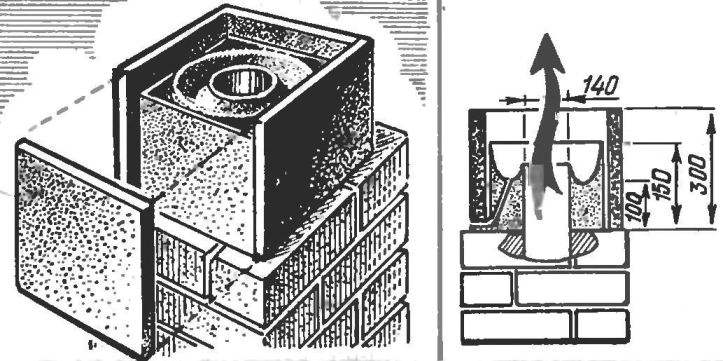 Using four basalt plates with a size of 300X300 mm and a small amount of cement, you can quickly build a "hat" over the chimney the DPJ improve the drawing. It serves as the DPJ waupelani and "tightening" of the wind, which thus drags and the smoke from the chimney. To inside was not going water at the base is qunit. Danger of driving with snow is not, as he twit from the heat.
Recommend to read
THYRISTOR ON "JUPITER"
On own experience made sure that there are no limits to perfection for Russian motoakademija. To bend and digest the frame, to bring forward the plug, push back car, and the front...
WHEN BROKE OFF THE SCREW…
Hard turns (as, indeed, trudnosmyvaemye) fastener (screw or stud) face many troubles, both small and large. The latter can be safely attributed the breakage in the body parts of the stud...