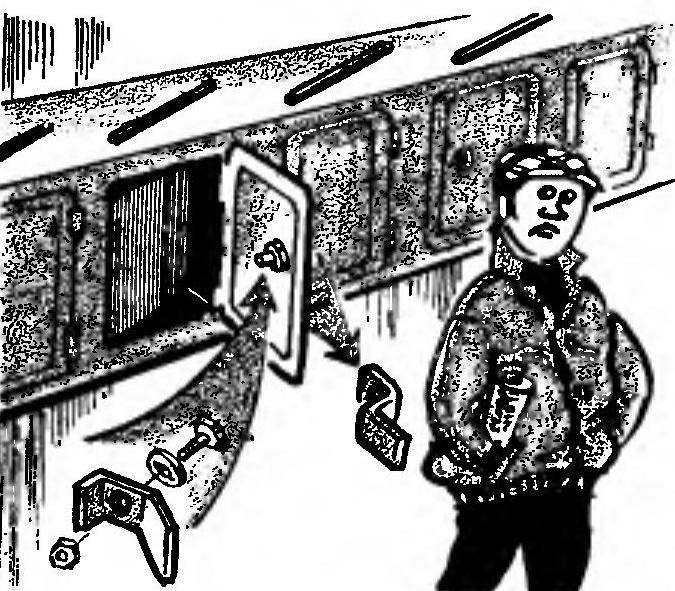 The lock bolt is in the mailbox does not always withstand the encroachment of the feeder bullies. Too primitive its form is thin and the iron from which it is made.
But if you replace the stock bolt with steel plate cross-section 20×3 mm, bent as shown, so just the box, no one will open.
Recommend to read
UMBRELLA — THE CASTLE
Do not rush to dispose of old tires from a moped or motorcycle, they can still come in handy. If you cut off a piece with a length of 60-90 mm and put it on the hitch lock, you get the...
IF NO CLAMP
Support the work piece on the table, the workbench, impact glue sticks, drill the plate pack — in these and many other cases not to do without clamps, but not one, but several and...