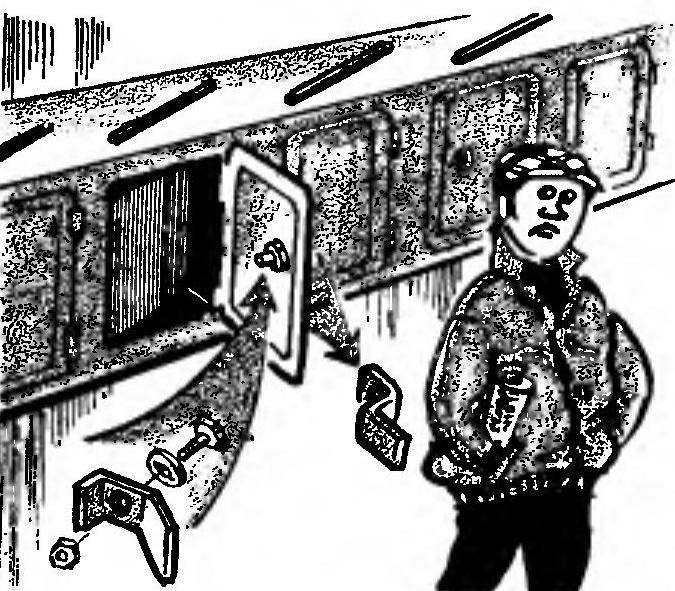 The lock bolt is in the mailbox does not always withstand the encroachment of the feeder bullies. Too primitive its form is thin and the iron from which it is made.
But if you replace the stock bolt with steel plate cross-section 20×3 mm, bent as shown, so just the box, no one will open.
Recommend to read
OPENING — SAVE
Offer a design key for removing lids from cans nakatannyh. Device instantly reveals not only the Bank, but also keeps intact the lid and the rubber grommet. At the same time (most...
TO CUT THE METAL? EASY!
With sharp sheet metal and non-metallic materials are regularly confronted each homebrew. The use of manual scissors ineffective (especially for large sheets): for large labor, cut...