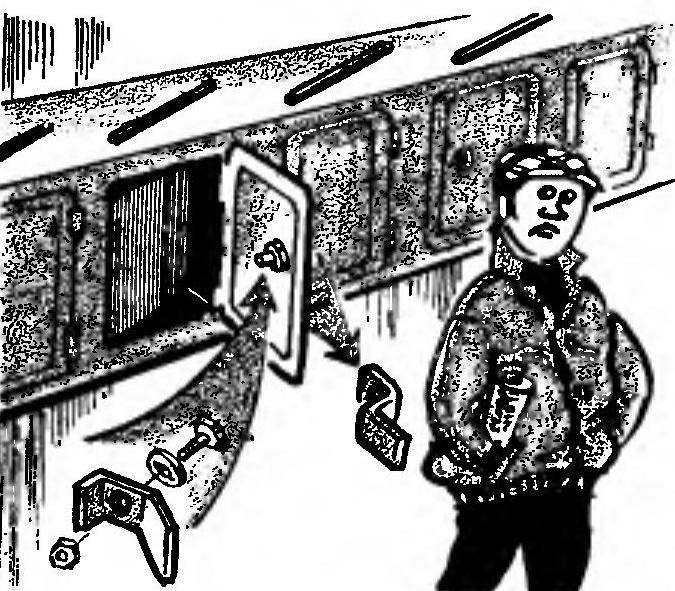 The lock bolt is in the mailbox does not always withstand the encroachment of the feeder bullies. Too primitive its form is thin and the iron from which it is made.
But if you replace the stock bolt with steel plate cross-section 20×3 mm, bent as shown, so just the box, no one will open.
Recommend to read
THE DRAFT IS NOT TERRIBLE
With insulation front door difficult to close up a crack from the attachment loops. However, there is a simple way to prevent the flow of air between the door and the frame: simply stick...
FLYING SCIMITAR
Bomber Handley Page VICTOR. In January 1947 at a meeting Jen 163— secret of the governmental Committee the UK the decision was made to separate the development of the atomic bomb. It...