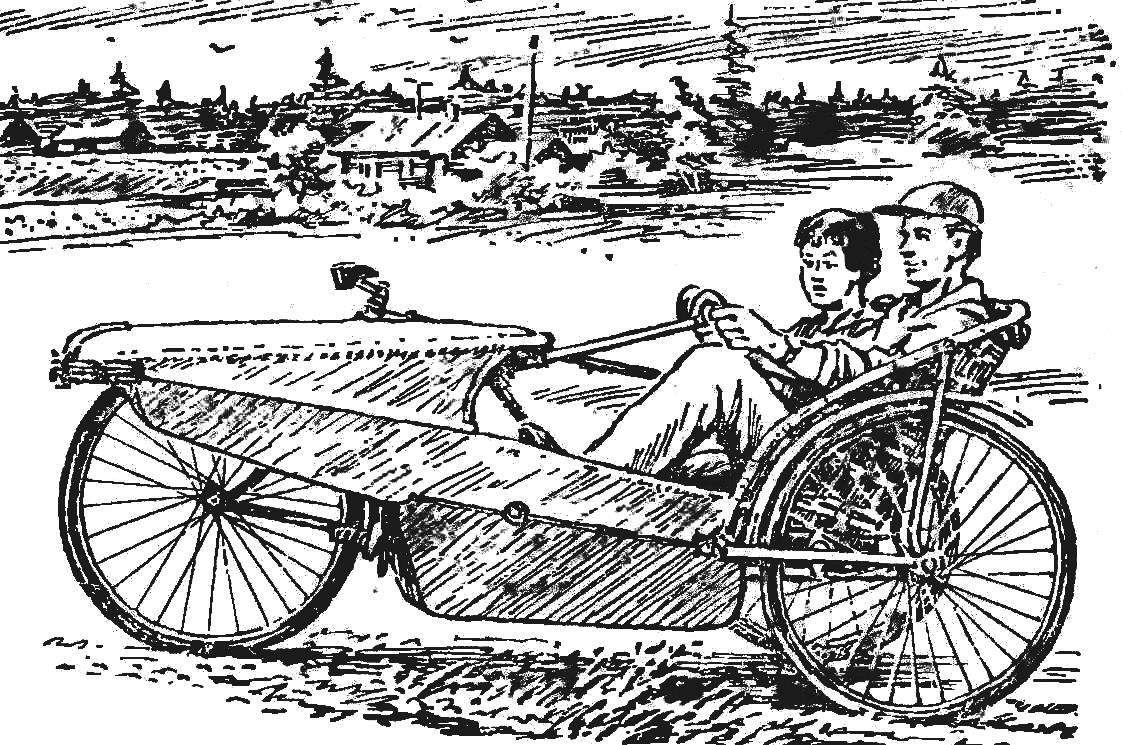 Three weeks it took me to collect parts of old bikes recumbent double the pleasure type. Rapid wedge-shaped profile suggested a name for the new machine — a "Sail". It turned out onlinefreeroll, easy and strong enough. Low rise creates a purely automotive sense of speed, elongated frame and padded seat well conceal the tremors of the bumps in the road.
We went on the "Sail" two and even three with a small child on her lap. The total mileage was more than 300 km. So we can conclude: the task is to create comfortable bench valmasino increased power (due to the introduction of the second pedal) is solved successfully.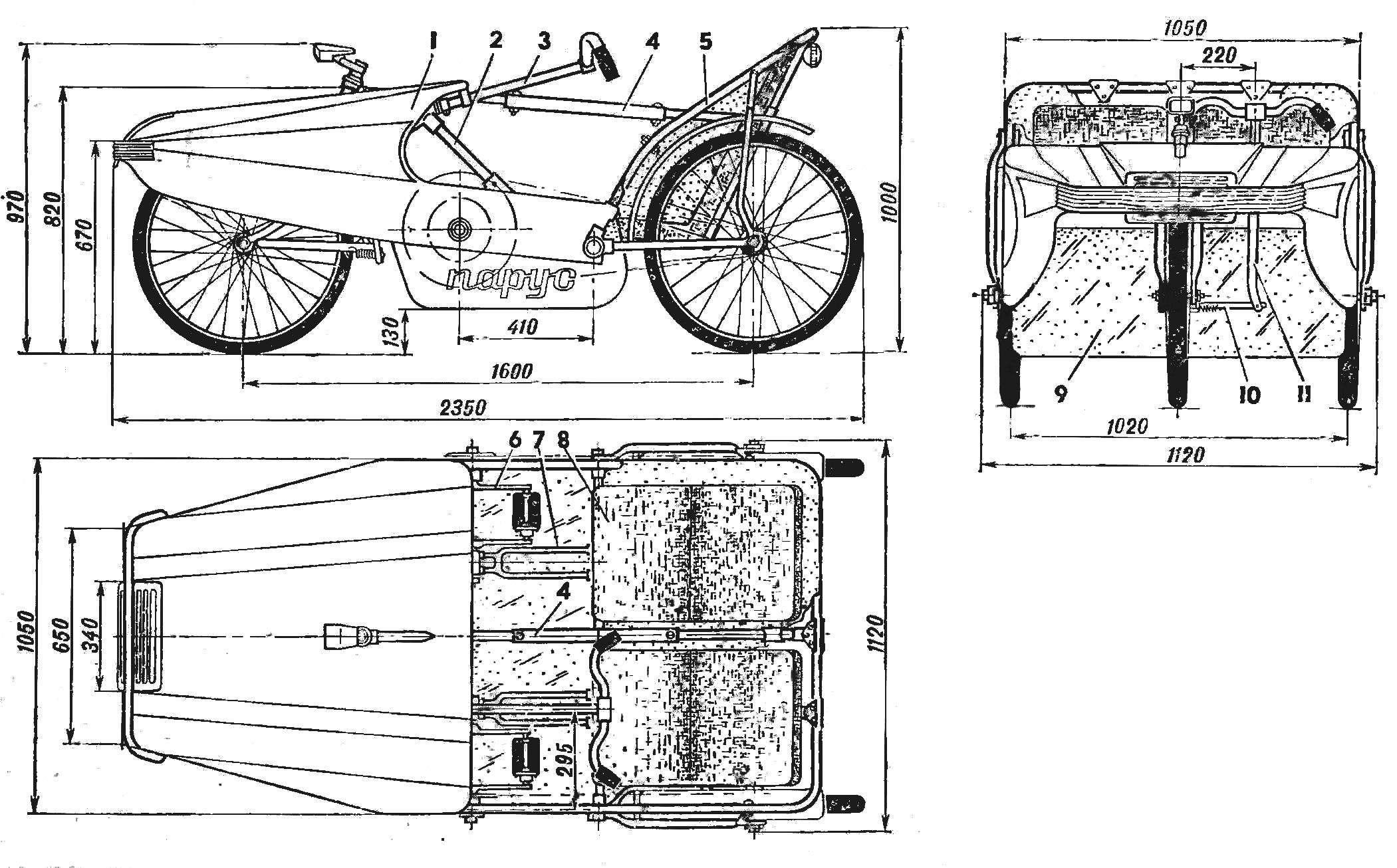 R and S. 1. Recumbent "Sail":
1 — body-fairing. 2 — bracket steering, 3 — wheel, 4 — spinal tube frame, 5 — back arc of the body 6 opposite the connecting rod. 7 — bracket Dobby unit, 8 — seat 9 — apron (oilcloth wrapping the body), 10 — pull steering, 11 — a plug of the lever of the steering wheel.
And now more about the structure of the recumbent.
Layout. The machine is made in three-wheeled configuration, two independent leading of the rear wheels and one front, steering. It is rational, as it allows to simplify power circuit design and control system. Minimum turning radius is 2.5 m. At a bodyweight of 40 kg velomobile speeds up to 25 km/h.