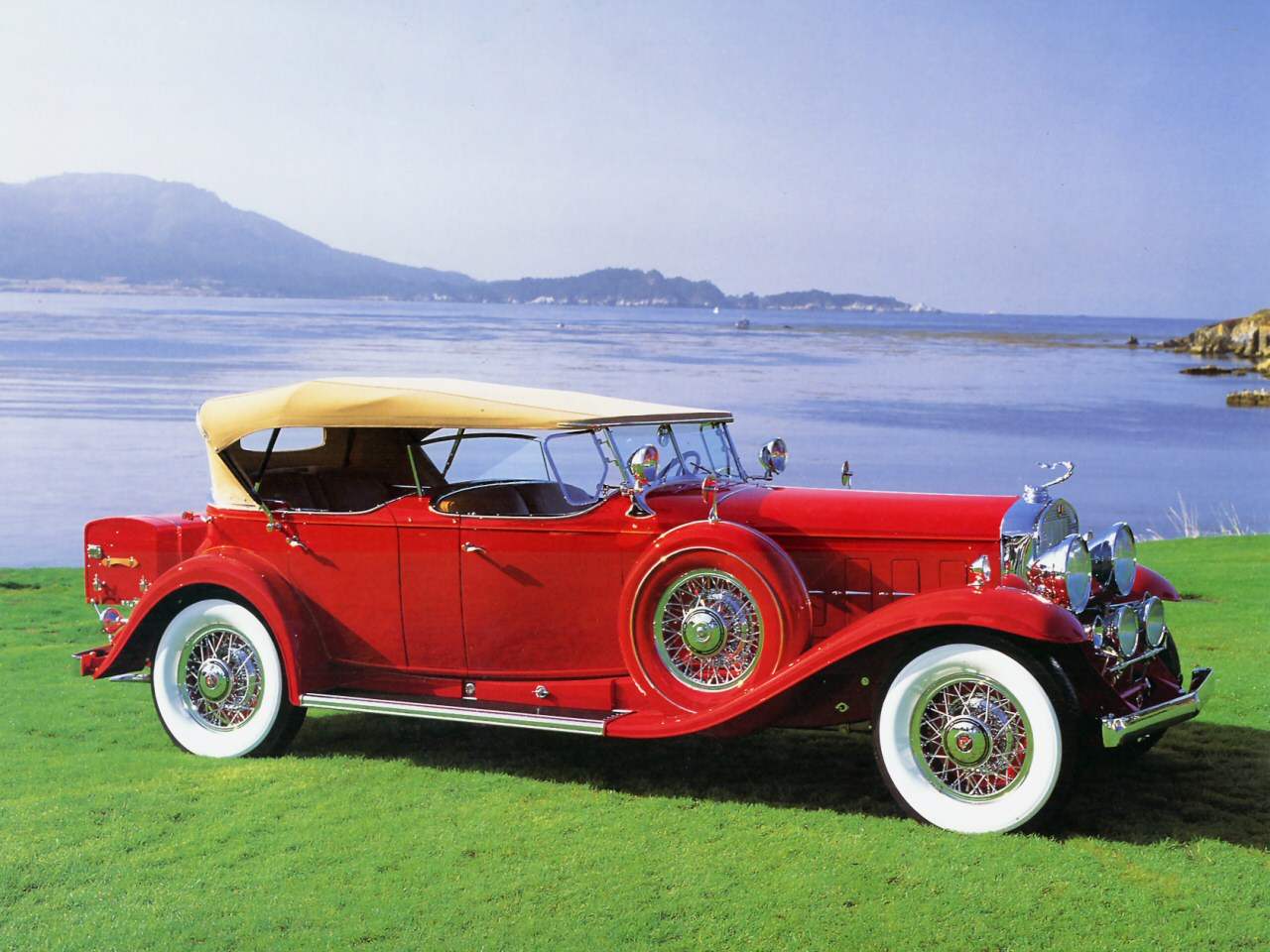 Not everyone knows that the name of American auto-mobile firm Cadillac was given in honor of the founder of the city of Detroit Frenchman Antoine de la Cadillac Mot. The first self-propelled carriages new firms did not differ grace and was a not very successful copy of the Henry Ford vehicles. In 1909, the firm became part of General Motors, where it was tasked with the issue of expensive cars with improved comfort.
In the 1920's, Cadillac has completely passed on the production of Executive cars, and in early 1930, the designer of Owen Naquera developed V-shaped 16-cylinder engine working volume of 7.4 l, designed for the most prestigious cars. Motor developed capacity of 175 to 185 HP and able to accelerate fairly heavy car up to 170 km/h.
In the same year chief engineer of the company Ernest Seaholm presented to the public the first passenger car with a V16 engine. The debut of the car with this engine took place at the new York auto show.
Body for new machines in that time created a specialized body shops for car company Cadillac manufactured them mainly famous Fleetwood and Fisher. Body variant SPORT PHAETON had a Central divider disposed thereon a clock and a speedometer and falling glass.
CADILLAC V16 SPORT PHAETON: base 3759 mm, weight 2812 kg; V16 engine, a working volume of 7413 cm3, power 175 — 185 HP, suspension semi-elliptic leaf springs; brakes: drum, Assembly; a top speed of 160 km/h; average fuel consumption — 28 l/100 km.
Recommend to read
FIRE… WATER
That a few liters of water enough to obtain a flame of high temperature (200° C), make sure everyone, read the description of the device developed by me to the cell. Big flame...
INDOOR JUNGLE GYM-SWING
The bar — great sports equipment, a great tool for morning exercise. And is not necessary to arrange it in the yard where it's always going to depend on the weather. Equip it in the room...