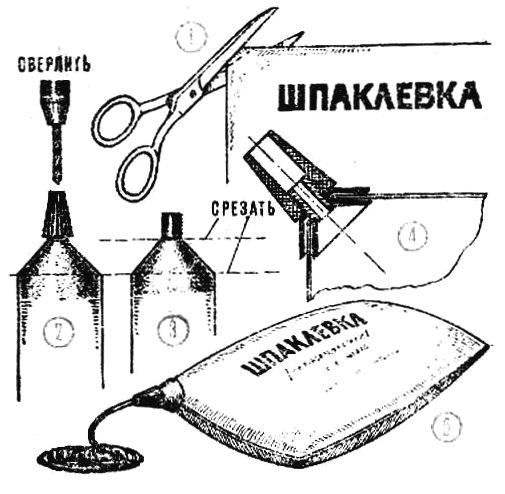 Recently, widespread ready-to-use putty marketed in plastic packages. Unfortunately, the use of such a package is not very handy: cut a hole in it with pressure on the pack often stretches or breaks, after which the unused balance of the putty dries. Using the elements of two identical tubes under any of the cream, you will get not only reliable packaging, but also a kind of device that allows to expand the Arsenal of plastering and painting tools. The figure shows the sequence of operations but the production of the package is a tube.
Recommend to read
WITH A ROPE
in the construction of garden houses, flooring, poloa often ispolzuyutsya shields composed of slats or strips. To ensure a snug fit to each other by using a simple device consisting of...
THE BIKE CHANGES SHAPE
Over the two centuries since the invention of the bike any ideas arose equipping it with a variety of engines: internal combustion, electrical, flywheel, and even sails. However, the...