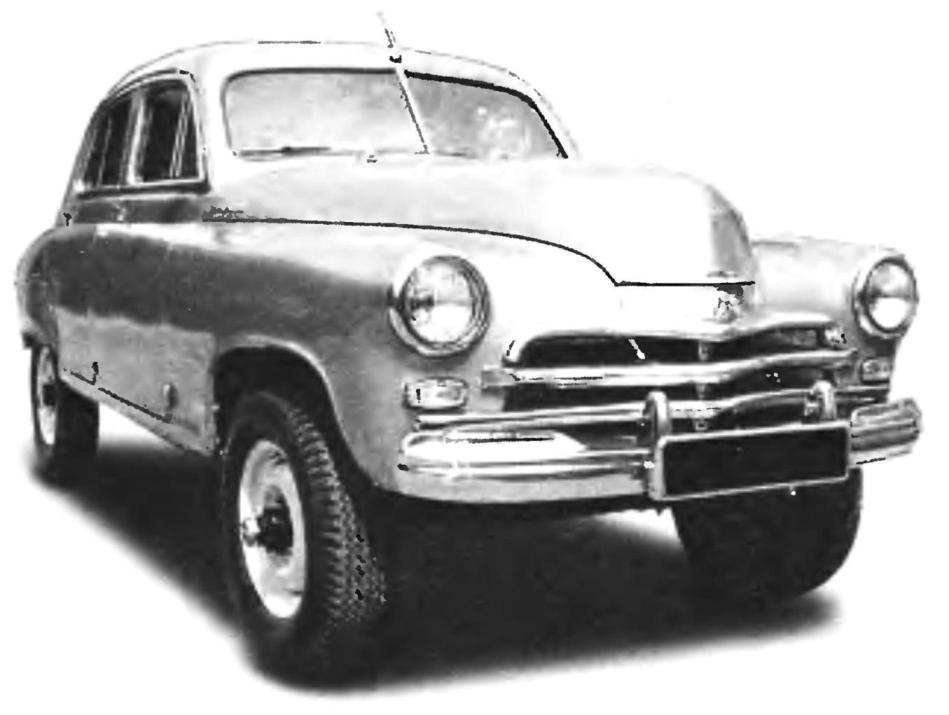 In 1955 the designers of the Gorky automobile plant (GAZ) on the basis of units of army SUV GAZ-69 and the body has just launched a series of "Victory" GAZ-M20 has created a comfortable four-wheel drive car of the raised passableness, the GAZ-M72 (by the way, in official documents the "Victory" of the SUV was not called). From the episode "Victory" was taken from the supporting framework of the body (advanced reinforced and reconfigured) and body panels. However, to accommodate the transfer case designers had to remove the transverse box booster body and the longitudinal stiffener (the tunnel under the driveshaft), and in this regard to introduce 14 additional amplifiers floor, side members, roof lining and door pillars. Transmission — normally, from the "Victory". The car was equipped with new under-engine frame for mounting leaf spring front suspension.
In turn, from 69 was used transfer case with dual high transmission and a modified front axle Rear axle — original design, engineered especially for M-72. To increase clearance, spring mounted on the beams of bridges (in rear-wheel drive "Victory" and the springs are mounted under the beam and the front suspension was spring). Front axle — switchable, wheel, 16-inch, with increased groundscape.
The equipment body is not different from "pobedinskogo", but on M-72 for the first time in domestic practice was installed the windshield washer driven by a foot pump.
The serial production of GAZ-M72 was carried out from 1955 to 1958.
GAZ-M72 Pobeda: length 4665 mm, width 1695 mm, height 1790 mm, front/rear track 1355/1388 mm, a wheelbase of 2712 mm, ground clearance is 210 mm, motor power 55 HP, top speed 90 km/h, fuel tank capacity 55 L.
Recommend to read
CORONADO – HUNDRED YEARS OF EXCELLENT SERVICE IN THE NAVY
In 1774 all of sea power by the thunder of artillery fire had spread sensational news - in England there is a new weapon of incredible destructive power. Of course, there immediately...
RIVALS CRUISERS
By the end of the First world war the British Navy had a fair amount of patrol type "flower", but at the end of the 1920-ies it became clear that these hastily built ships will be...