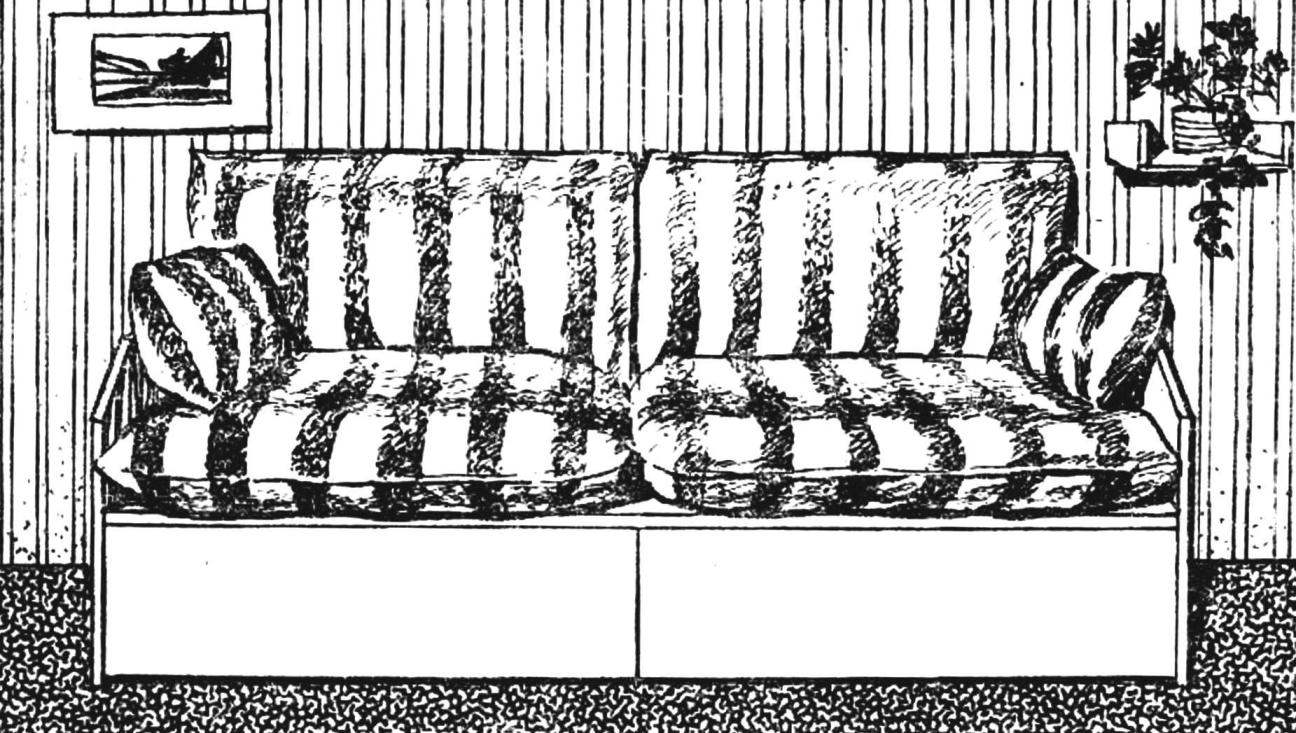 Even the strongest domestic joiners, boldly undertake to produce on their own shelf, bedside table or Cabinet, do not always have the courage to venture more larger items: couch or sofa, a couch or bed. Meanwhile, modern trends in interior and furniture, giving preference to such basic factors as simplicity of design and functionality, provide attractive opportunities to try their hand in this part of the headset. Here are some examples of readily available solutions that do not require especially high skills and the manufacture of furniture, because the basis of their skeleton — a simple wooden box.
SOFA
Even a cursory look at the picture long enough to see how simple and at the same time easy to manufacture and to use this design. To assemble this sofa, we only need a few boards chipboards or plywood.
Since plywood thickness 10-12 mm less available, consider using the DSP: it often happens in the sale, although the furniture makes a bulkier, heavier; moreover, the sanitary requirements of the surface both sides should be covered with enamel paints or decorative self-adhesive film (better — before final Assembly).