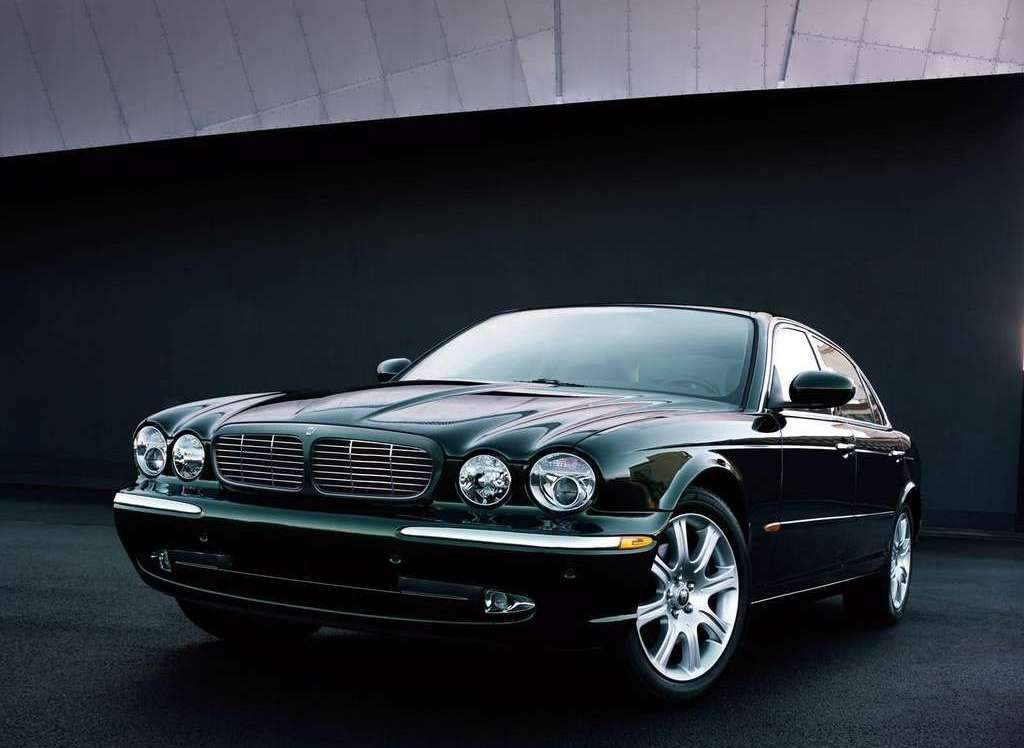 Introduced in 2003, the new JAGUAR XJ.8 is a rare combination of external conservatism inherent in machines of this brand, with ultra-modern filling, which is equally state of the art technology. The conservative appearance — fully aluminium monocoque, assembled without welding, glue and rivets; aluminum V-engines ("six" and three "eight") with a capacity from 238 to 395 HP, mated to a six-speed hydromechanical automatic; multi-link air suspension and automatically adjustable shock absorbers and, of course, a full set of the most modern electronic control systems.
According to the creators of the vehicle, the rigidity of the aluminum body is 60 percent higher stiffness of steel, and it weighs 40 percent less. Accordingly, the curb weight of the new JAGUAR XJ.8 to 200 kg less than the mass of the steel predecessor.
The car's interior is designed in the spirit of the British low-key luxury, which is dominated by natural wood, real leather and high quality soft plastics. A symmetrical instrument panel with the three basic instruments are made deliberately conservative.
THE JAGUAR XJ.8: the length of 5090 mm, width 1860 mm height 1448 mm; wheelbase 3034 mm; ground clearance 130 mm; Luggage capacity of 430 litres; kerb weight 1615 kg; engine diesel, V-neck. 8-cylinder working volume of 3,555 l; maximum power of 262 HP at 6250 Rev/min; the maximum speed of 242 km/h; acceleration from 0 to 100 km/h is 7.6 s; fuel consumption from 7.7 to 15.9 l / 100 km.
Recommend to read
THE PARADOX OF LIGHT MODEL
"The most cherished dream — height, height..." So goes the famous song about the pilots. Height — cherished dream and modelers-rocket, no matter what class competitions were athletic....
NOV OLD FIREPLACE
Although the fireplace does not relate to the effective heating, it will always be a welcome element in any interior: whether to compare heating radiator with a cozy warm fire?...