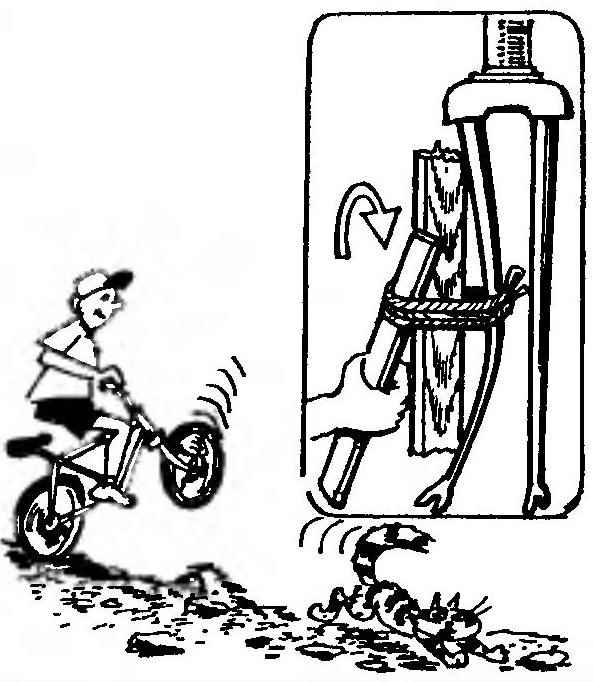 Boys — people are desperate: the bike chase so that injuries are not only them, but also technology: the wheel rim is bent, the frame or the fork.
If this happens, do not have to seek the assistance of a hammer. It is sufficient to use the trim bar to bend and place a rope twist.
Recommend to read
WHY THE CHISEL HANDLE?
Wrong strike with a heavy hammer can cause serious injury to the hand holding the chisel. Yes, and a hell of a kick in the arm unpleasant. This work will facilitate and protect a simple...
RUFF OF ROPE
Commercially available drills are equipped with different attachments and accessories. I suggest another attachment. With its help you can easily clear the body avtomobila against rust...