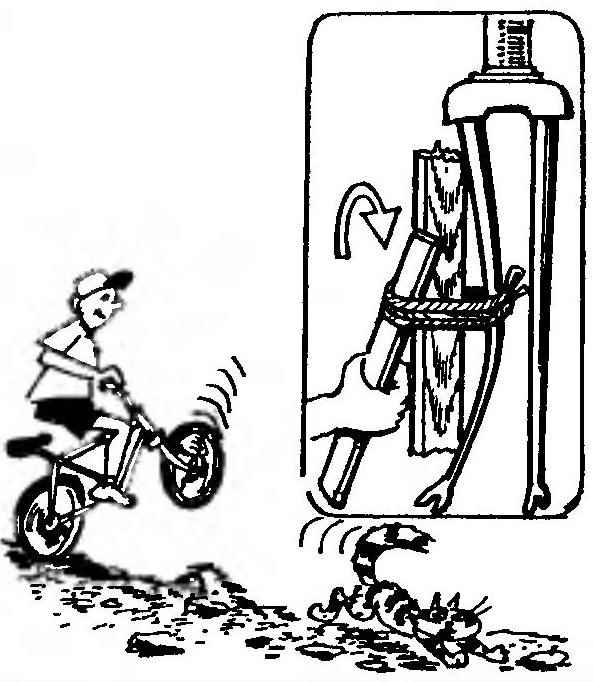 Boys — people are desperate: the bike chase so that injuries are not only them, but also technology: the wheel rim is bent, the frame or the fork.
If this happens, do not have to seek the assistance of a hammer. It is sufficient to use the trim bar to bend and place a rope twist.
Recommend to read
MODELIST-KONSTRUKTOR 1971-03
CONTENTS: Meet the XXIV Congress of the CPSU Oleg Zhadan, A. Sabov. To the new challenges (2); Yu Bekhterev, Yu. Stolyarov. The works of young (4). Exhibits the all-Union...
MODELIST-KONSTRUKTOR 2011-04
IN THE ROOM: Public design Bureau Yu Bannikov. TRUCK-SCARCE (2) O. Fefelov. The PLANE f-3 (the end) (5) Small-scale mechanization PLOW... WINCH (9) Firm "I" A. Gerasimenko....