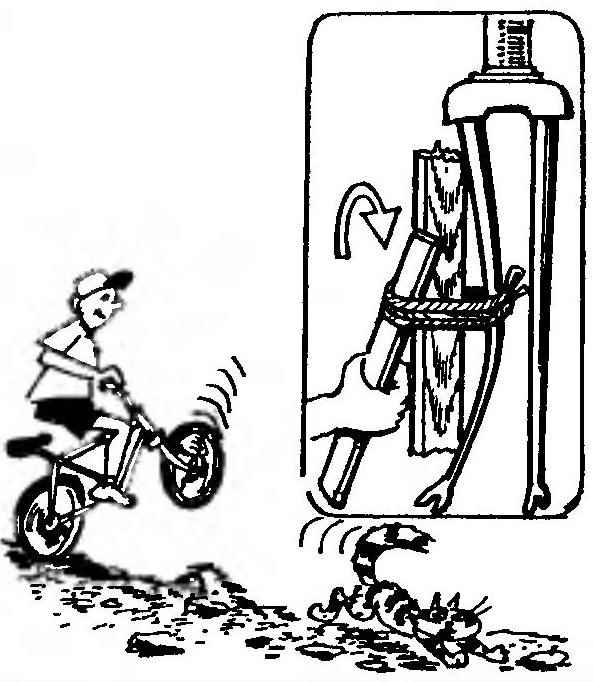 Boys — people are desperate: the bike chase so that injuries are not only them, but also technology: the wheel rim is bent, the frame or the fork.
If this happens, do not have to seek the assistance of a hammer. It is sufficient to use the trim bar to bend and place a rope twist.
Recommend to read
RIBS – A SERIES
As you know, model airplanes and much hard work the most boring work is making ribs. Most often they are cut from plywood or veneer with a fret-saw or sharp knife, and then push the...
SPOON…BOTTLE
Any application not find the large plastic bottles of mineral water and other beverages. I want to offer another option — to cut out such a Shoe spoon helps to wear tight shoes.   S....